I've grown up in the lawn care and landscaping industry my whole life, and nothing excites me more than seeing our company grow along with others like us who are living out the American Dream.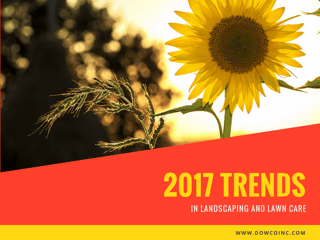 The best way that I have found to stay current, is to talk to people within the industry and see what trends they've noticed on the horizon.
Here you'll find a collection of ideas from thought leaders around North America on what they believe are going to be the biggest trends we see in lawn care, landscaping and small businesses in 2017.
Robust Water Management and Water Reclamation Efforts
Reduced water usage and water reclamation is growing in popularity especially in Vista California where Heaviland Landscape Management President, Tom Heaviland is located.
Here's what Tom said about the topic, "California's current drought is being billed as the driest period in the state's recorded rainfall history. We are currently entering our 6th consecutive year of drought conditions.
What to do? There has been a recent push to provide "reclaimed water" solutions through member water agencies in San Diego County because reclaimed water use does not fall under past or current watering (irrigation) restrictions. And, the best thing for customers using reclaimed water is their cost per unit continues to remain constant vs. the 8-10% annual increases for potable water.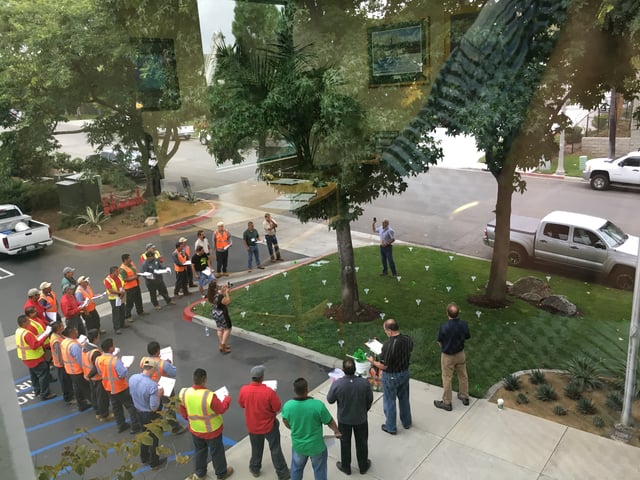 Managing reclaimed water irrigation systems requires landscapers to have certified personnel on staff and certification is achieved through the San Diego County Water Authority. For this reason Heaviland Landscape Management requires all of our Irrigation Technicians and Field Supervisors to carry this certification."
I visited Tom's forward-thinking team in September 2016 and they are so far ahead of the curve not just in efficient water management, but also when it comes to running a family business. Here is Tom, his son Christian, me, and my dad, Maurice Dowell.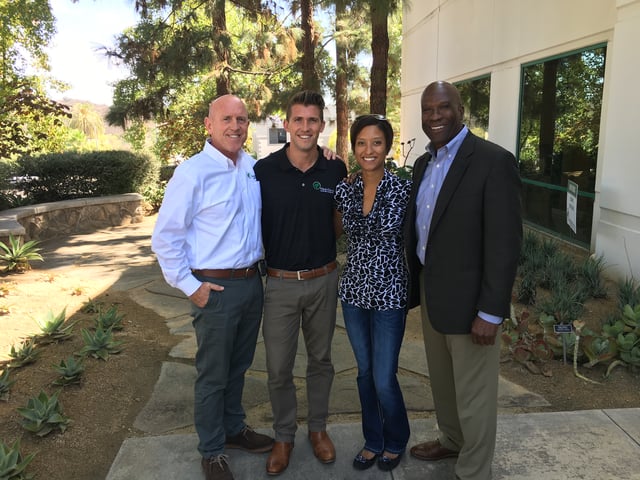 Tom became President of the company when his father, Ron, passed away suddently in 1997. Now, he and his son Christian work very closely to make sure they have a succession plan in place if the unthinkable would happen.
Bigger Companies Getting Bigger Creating Opportunities for Small Businesses
And while the trend of passing the baton in family businesses is alive and well in the lawn and landscape industry, we've also witnessed quite a few large company mergers and acquisitions recently.
Most notably, ValleyCrest & Brickman, two of the largest commercial land maintenance firms, merged to become BrightView last year and this year we saw heavy hitters in the lawn care industry TruGreen acquire Scott's Lawn Service.
Jason Cupp, Kolbe certified growth consultant out of Kansas City, Missouri is one of our consultants here at Dowco. He gave me feedback on this topic saying, "Some clients, such as large hotel chains, might prefer to do business with a similarly minded firm, like BrightView, rather than the small company within each of their many markets.
However, I firmly believe that these mergers do create opportunity for small businesses. Many clients still want to feel as though they are investing in something bigger than just a service; so they want to know who they are buying from – small businesses or family owned companies. The key is to share your story with your clients to bring them into the fold and don't be afraid to get personal."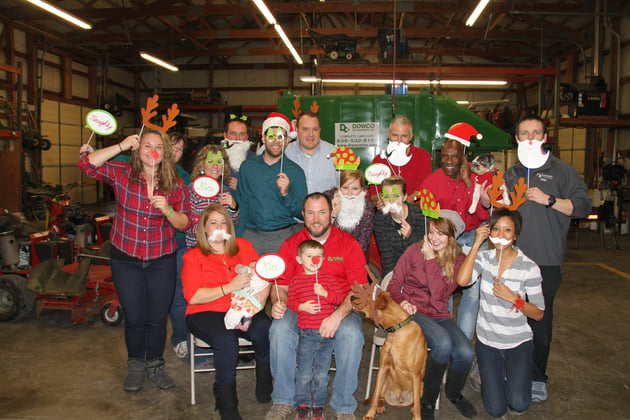 Extreme Difficulty in Recruiting and Retaining Employees
Ask anyone and you'll hear that hiring skilled craftsmen and hourly employees is a huge struggle for landscaping and lawn care companies throughout the nation. The government's temporary work visa programs have been unreliable and I don't believe that's going to change anytime soon. People are beginning to look at new, creative avenues to acquire workers while putting a larger emphasis on onboarding, training and company culture.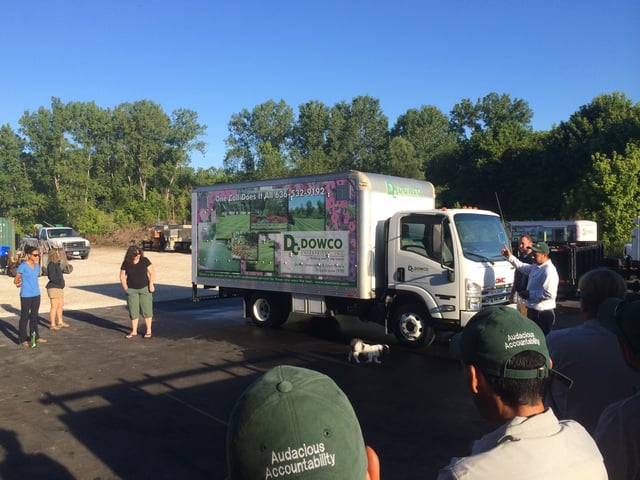 MRC is a company that specializes in recruiting Puerto Rican labor which involves no visas or headaches, just a simple and reliable process.
The founder of this startup, bilingual labor consultant and recruiter, Clay Martin, shared, "In terms of the labor shortage in the green industry, many companies are accepting the fact that they need step out of their comfort zone in order to tackle what is now considered the biggest dilemma in the industry: hiring and maintaining a steady workforce.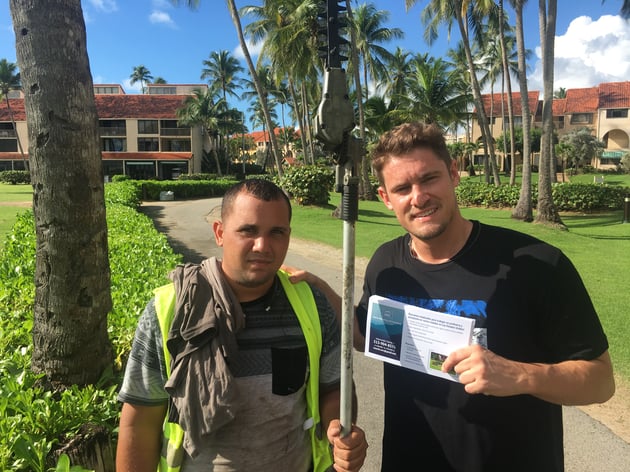 I think an applicable quote was said by Albert Einstein, "We cannot solve our problems with the same thinking we used when we created them."
I'm not saying companies created the labor shortage problem, I'm saying they need to have a completely different thought process and plan on how to fix it than when the issue wasn't around. That thought process might lead to some practices we are not accustomed to, but at least it will alleviate the problem.
Whatever we do, providing an overall attractive work culture is the foundation for success."
The difficulty in hiring Americans for repetitive and labor intensive work has mandated a need for companies to adjust to the market.
Maurice Dowell, founder of Dowco has told us, "With the price we're required to pay for labor, we've begun to assess the types of work that we are providing. Services with low margin such as grass cutting will see significant price increases from the established firms in years to come. I predict that the majority of mowing will be done by startup companies who have more flexibility in their overhead or companies who don't know their numbers."
I've also seen that green industry firms are stepping up their systems and processes to make sure all the work they put into hiring, does not go to waste. Greenius, a software company out of London, Ontario develops training lessons to help landscaping and lawn care companies work smarter and safer.
Vice President, Arden Urbano sends surveys to her clients at the end of each season to gain feedback on what's working regarding training, onboarding and retaining employees.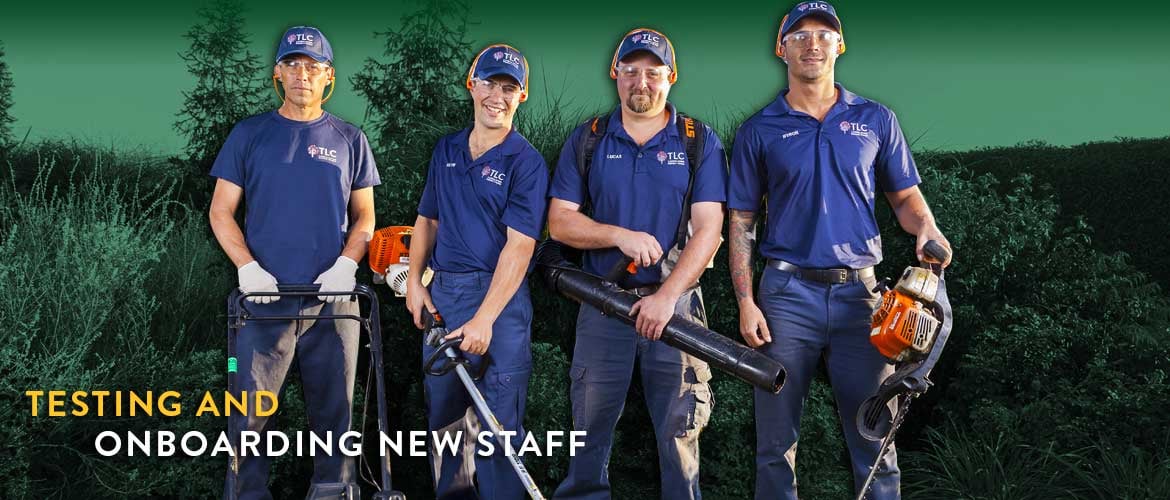 She told me, "A whopping 75% said the same thing---the more training they do, the longer guys stick around and performance and productivity increases exponentially. The return on investment from proper training is 10-20x because shoring up the infrastructure reduces repetitive and costly mistakes that are made on a very regular basis. Controlling costs are as important as growth percentages; and if both aren't performed at the same rate, actual bottom lines don't actually change".
Educated Clients Mandate Overall Quality & Technology Improvements from Contractors
As workers become harder to find, the competition to find, train and keep employees is fierce. But the good news for clients is that stronger competition almost always leads to an improvement in quality.
In addition, thanks to the internet and blogging, customers are becoming more educated about what they want their lawn and landscape to look like year round. They're seeking out the best contractor who will provide them with solutions and they're willing to pay a little bit more to have an expert.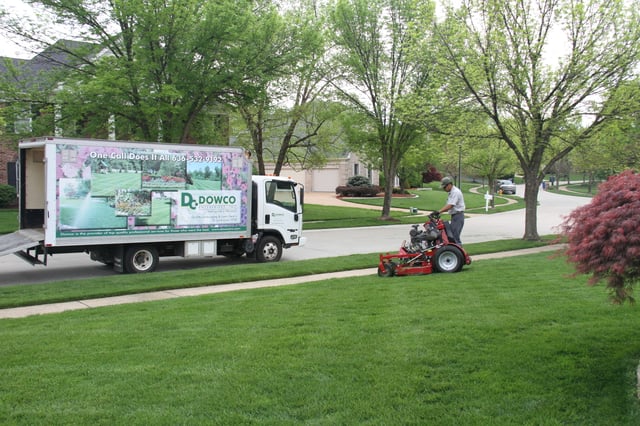 More and more companies show up with a professional appearance in fancy, enclosed trailers and wrapped box trucks touting their standardized uniforms with embroidered names. Fewer companies are using truck magnets or unmarked vehicles.
With the tasteful palette from clients, the days of doing just the bare minimums on site are virtually over. Clients do their homework on brands before ever even picking up the phone to call them. Just a referral from a neighbor isn't good enough anymore. They also want to see social proof (reviews) on the internet along with informational videos and informative content.
I talked to Nanette Seven from Include Software in Maryland. Their program called Asset helps Dowco bring every aspect of our business together.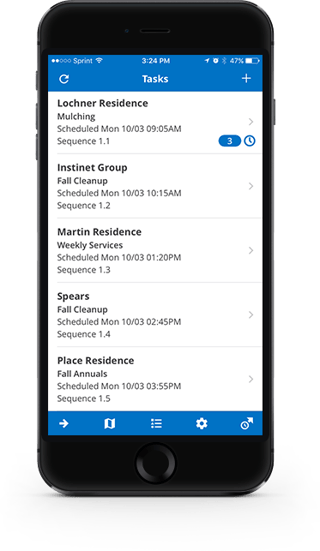 She noticed that, "It wasn't long ago that companies were apprehensive about the use of apps such as iCrewTek, but now they are demanding it. I love to see that our industry is becoming more focused and dedicated to making technology the foundation of running a profitable business."
On a similar note, Chad Wheeler is the President of Dream Landscapes in Lynchburg, Virginia and he sees his gardening and maintenance business growing. "People really want to delegate their chores because they're thinking about time. 2017 will begin to shape the next 25 years of the landscaping industry. Millennials are now entering the marketplace and they bring a whole new approach. They grew up in a world of conveniences. They buy and think differently, have different expectations, and are looking for automated experiences to enhance their lives."
Re-Imagining Natural Lawns
Lawn care and landscaping companies are stepping up when it comes to re-imagining natural lawns. One of our clients, the Kaminski Family in Chesterfield, Missouri, replaced their backyard lawn with a synthetic lawn this year.
Kristin Kaminski sent me an email that said, "Before the installation of our synthetic turf, we struggled for years trying to manage drainage problems resulting in, sitting water, mud and low grass survival and regrowth. We could not use our yard. While researching alternatives, we learned synthetic turf has come a long way. It looks natural, while it is durable, low maintenance and pristine and green year round. We have loved it! It has been 100% worth the investment. Synthetic turf transformed our lawn into a functional, no mess, and beautiful outdoor space. I sure don't miss the muddy paw prints throughout the house!" This is a picture of their new lawn.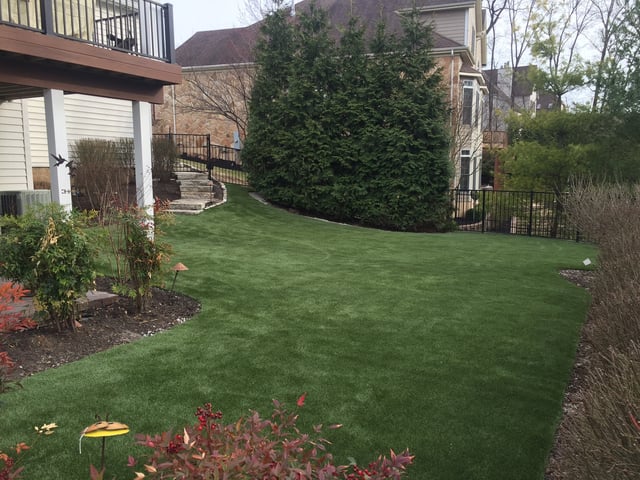 Additional motivators for replacing turf with synthetics include a lower water bill, minimal maintenance, helping the environment with fewer fertilizers, government incentives, having an always fresh cut appearance, cleanliness, maintaining hard to reach areas or creating pet zones.
Wade's Lawn Service in Goodlettsville, Tennessee is making a name for themselves by painting lawns green. Yes, that's right; I saw it on their Facebook page and President, Deborah Wade said, "Wade's Lawn Service now offers grass dyeing service to enhance its customers' lawns curb appeal all winter long and the results are stunning."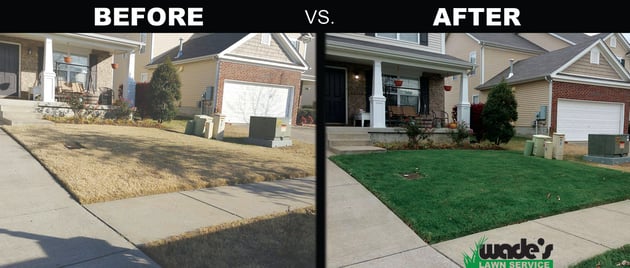 Growing Interest in Reducing Our Environmental Impact
We're not dyeing lawns or installing synthetic lawns yet, but Dowco added a service last year to help clients revitalize their lawns using organic compost. Topdressing your lawn with compost improves grass growth, reduces water requirements, and helps to prevent weeds and disease.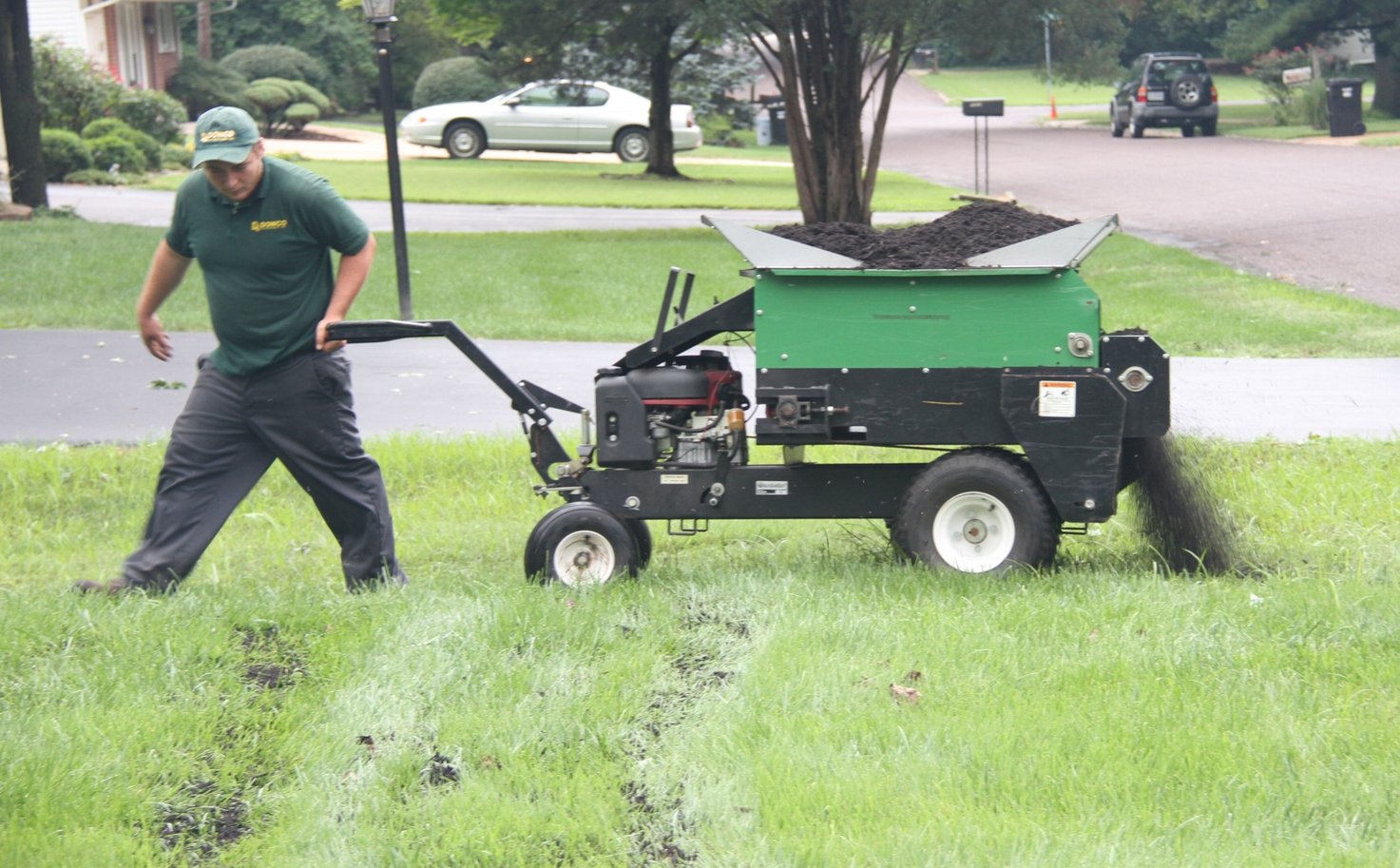 Traditional lawns are not going away anytime soon, but they might be reduced in size. Our landscape designers are seeing a lot more clients want to add beds to their outdoor space to reduce turf size.
Horticulturist and Production Manager here at Dowco, TJ Rau, encourages us to look at organic solutions to replace insecticides. He said, "While the organics in lawn care continue to disappoint in regards to effective weed control, organic insecticide options do work well here. Alternative choices include copper sulfates, soaps and mineral oil. Missouri is usually one of the last states in the US to convert to new ways, but at Dowco, we want to be aware of this trend first."
Reducing our impact on the environment is important as landscapers. Corporate Communications Manager at Stihl, Roger Phelps told me, "The challenge is always producing equipment that's powerful enough to do the job but minimizes its impact on the environment. To that end the biggest single trend we are seeing is the rise of battery-powered equipment."
Landscaping Backyards for Outdoor Living
When I asked people for 2017 landscaping and lawn care trends, this topic was one of the most popular responses I heard. Many homeowners are budgeting for substantial overhauls, large scale projects or complete renovations in 2017.
Frank Mariani, President of Mariani Landscapes in Lake Bluff, Illinois said, "Our clients are installing more and more outdoor living spaces that closely resemble the indoor rooms that they're used to entertaining in." This is a photo of Mariani's work.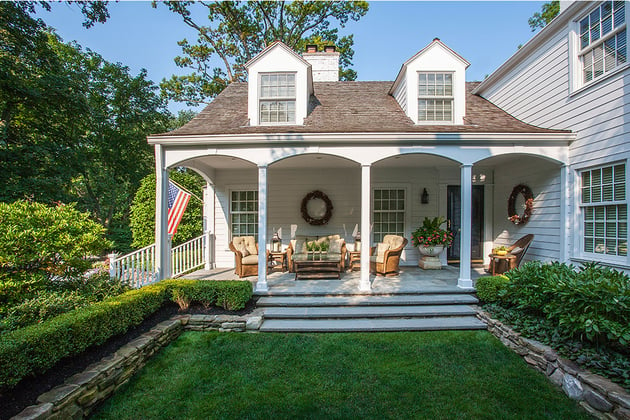 In St. Louis, especially in older neighborhoods, we recognize that residential landscaping is overgrown, old fashioned or out of place. Clients are spending tens of thousands of dollars to create backyards of their dreams. Their desired outdoor living areas are easy to maintain and quickly converted to entertainment space, acting as an extension of the home.
"A big trend is the shift towards the question of, "What does your landscape DO?" commented Andy Paluch, Program Director of Come Alive Outside, a 501c3 nonprofit organization. "For us at Come Alive Outside this conversation focuses on what urban and suburban landscapes do to connect people with nature and get them back outside, living healthier lives, but you see this same trend in the emerging demand for green infrastructure as well.
The professionals who are good at having conversations around what a landscape does to lower stress levels, bring families together, promote health and wellness, produce food, manage rainwater, etc. are able to tap into new and very deep value propositions to the communities they serve! I see more and more companies gravitating towards one or more of these functions and focusing on getting good at communicating and providing that value to their customers."
Dowco is a strong supporter of Come Alive Outside who works closely with partners in the landscape profession, as well as college horticulture and landscape architecture departments, in order to get people off the couch and back outside in communities across North America.
Local business owner, Lance Richards of Lance's Landscaping in Ballwin, Missouri is an avid wall and patio builder. His schedule is typically booked 4-6 months out. He told me, "Clients are spending big bucks in custom backyard patios, retaining walls and outdoor living areas. There is certainly no shortage of work in the landscape/hardscape industry these days." This is a photo of their work.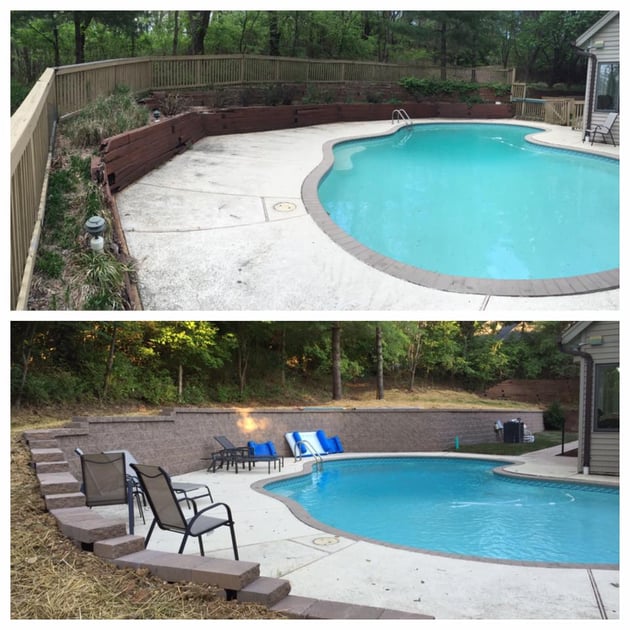 Don't forget the kid related upgrades including swings, sandboxes, upscale tree houses, climbing structures and hammocks!
More Sophisticated, Year-Round Flower Display Rotations
Maggie Wymore, a Horticulturist and Account Manager here at Dowco has noticed that many of her clients are choosing to go from 2 (spring and fall) color rotations to 4 seasons of interest. In St. Louis it is a challenge to find beautiful blooming flowers for the colder months, but she has found a way to take care of her elite clients who want color year round.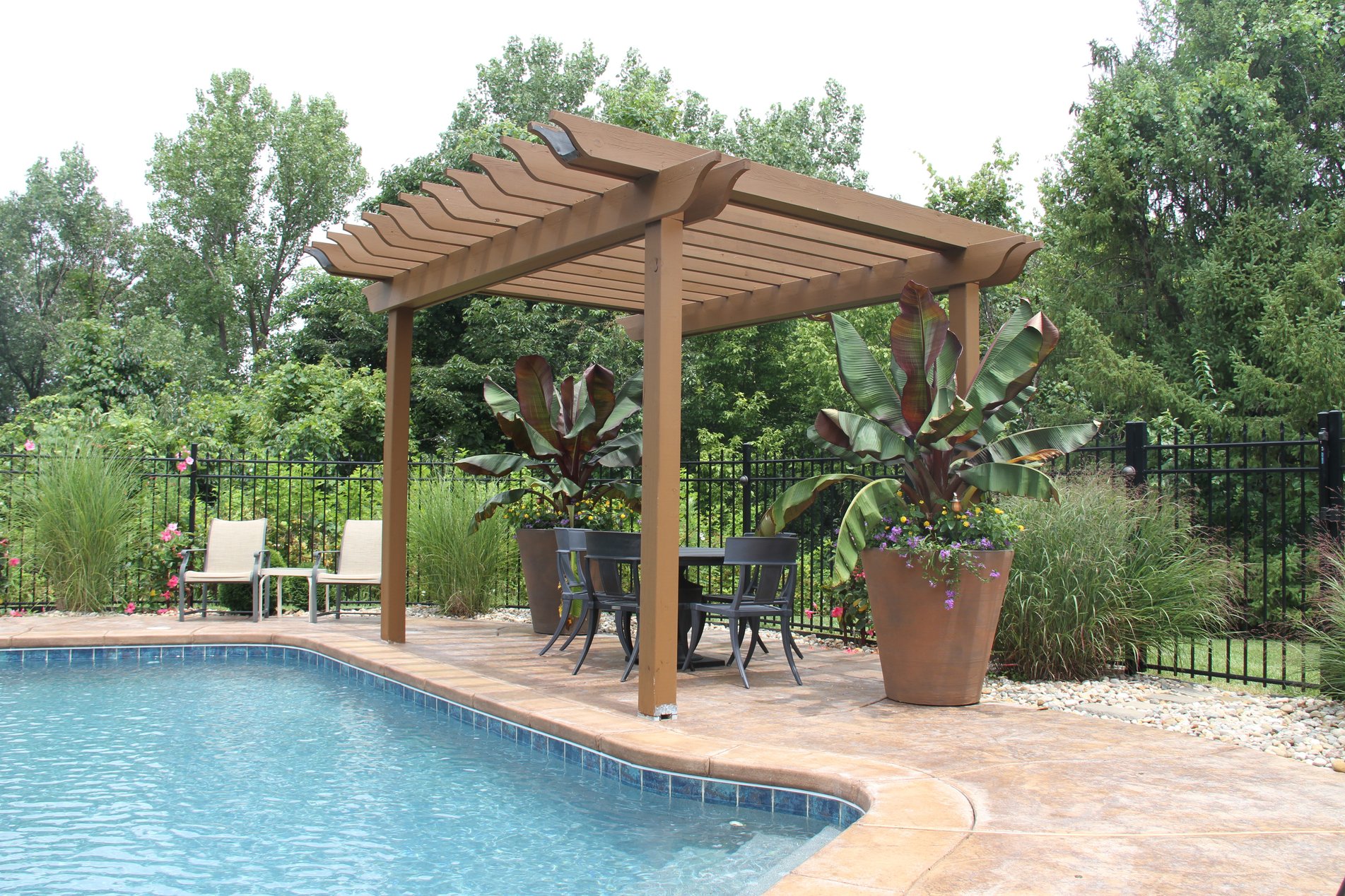 She told me, "The expectations from clients are getting higher in regards to their flower displays. It used to be the norm to install red and white begonia in the spring and pansies in the fall. Now, more and more St. Louis landscaping companies are incorporating tropicals and unique specimens that are not necessarily native to our plant hardiness zones. Clients seem to be willing to increase their budget a bit for a more prominent display. For us, this means expanding into the seasonal décor business. We've designed outdoor displays for front porches, mailboxes, and subdivision entrances that include features besides plants including scarecrows, pumpkins, wreaths, containers, and more."
The Dowco Difference
When I talked to my great friend, Chris Raimondi, President of Interior Plantscaping Company, Raimondi Horticultural Group in New Jersey, he summarized it this way, "Clients have become very educated with the resources of the web. Sophistication in the marketplace is expanding as well as the need for professional services. Each and every crew member needs to be on top of their game every day. When clients ask for a solution- all of us need to direct them to the most credible source.
2017 forecasts in our marketplace indicate quality , a keen awareness of the environment ,and good values. Employee friendliness, and a genuine caring for the task is what clients are noticing, and reporting to our office.
Trends are quality, innovation, and response, whether it be weekly turf maintenance or an elaborate installation. With web access basically 24/7 clients appreciate a quick text or email saying "we are on time and see you soon message."
Hot topics will be vertical vegetables gardens or green towers on decks and patios, as well as Colorscaping which is still a very hot trend through many markets that will continue. But really delivering a consistent quality service is what most client want to see."
The most elegant homes and businesses in the West County suburbs of St. Louis area choose Dowco Enterprises for many reasons.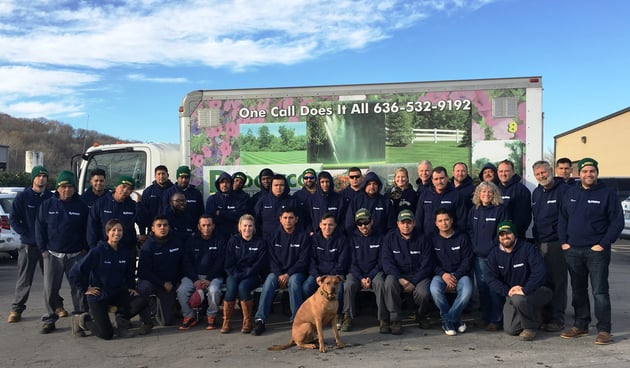 Our meticulous lawn care and landscaping crews attend to every detail. Dowco lawns are lush, healthy and green. Flower beds and planters are stunning with color and interest.
We know how important reputation is and we stand by ours proudly. We're delighted that clients with exceptional reputations to uphold trust us to impress their guests.
We'd love to impress your guests, too.
Contact Dowco Enterprises for a free consultation to see how we can enhance and maintain your St. Louis lawn and landscape.