Summer is upon us and our lawns! There are a few things you want to be on the lookout for as it warms up outside.
Is the grass safe for my dog and kids?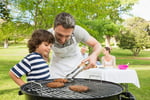 As the weed spraying season is in full force, many homeowners are asking, "Is the grass safe for my dog & kids?" It can depend on what is applied, but as for Dowco's spray products once it's dry, it's safe.
What's the deal with fungicides?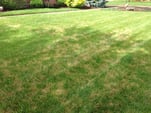 We've seen great success using fungicides on lawns in summers that are ridiculously hot and wet. Last year we started preventative fungicides on June 2nd which is just around the corner. The best course of action is to prevent the disease by treating every 20-25 days.>>Read More
How important is a sharp mower blade?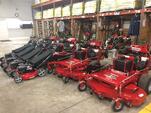 Dull mower blades are an invitation for lawn diseases. They also leave your lawn with ragged cuts, which will cause your lawn to dry out faster. If you notice that your lawn has white tips a few days after mowing, your blade is too dull. As for Dowco we sharpen all of our blades daily.
Is the time right to aerate or seed my lawn?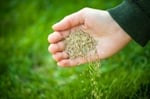 The best time to overseed your lawn is going to the be after the heat of the summer so the seedlings have time to germinate and get strong before next year. The most common week to aerate and seed is around Labor Day. >>Read More
I am seeing moles, do I have grubs?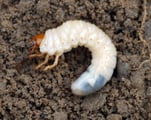 Remember that just because you have moles in your lawn, does not mean you have a grub problem. Mole's diets largely consist of earthworms. Dowco is currently on rounds 3 & 4 of our fertilization and weed control program which includes grub control. Preventative grub control products go down before or just as the grubs hatch.
Please feel free to reach out with any questions or suggestions throughout the season and if you're traveling this summer, be safe!