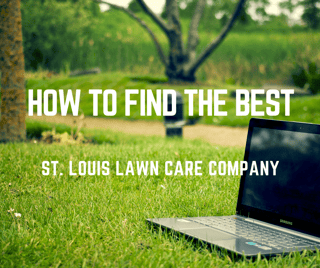 Your green lawn is a valuable part of your landscaping because it provides an area for outdoor play and entertainment for you and your family to enjoy. Could you imagine playing in a backyard that has knee-high grass filled with bugs and weeds? Yuck!
A healthy, green lawn helps your family relax, but it also increases the value of your property.
Did you know that with a well-designed and properly maintained landscape you can increase the property value of your home by 15% to 20%? For those who aren't good at math, that turns a $500,000 home into a $575,000 home!
You realize that your lawn is an important investment so you're definitely going to hire a professional lawn care company in St. Louis to handle it for you. But where should you begin?
Don't leave the care and maintenance to just anyone. Find the best lawn care company in St. Louis to care for and protect your turf with these tips.
1. Meet a representative & obtain a detailed, emailed quote.
A good lawn care quote will detail how many applications are in the program, the purpose of each application, and the cost per application. If you have time, schedule a date to meet with one of the sales representatives to see if you get a good vibe.
A structured company will email the quote over and follow up with you instead of leaving something on your doorstep and forgetting about you.
2. Ask about special, targeted applications to understand the associated costs.
Some lawn care companies build pricing for treatments such as Nutsedge and Turf Disease into their standard quote. While a "one price covers all" approach may seem great on the surface, cultural practices greatly affect the need for these applications. Your lawn may not have a problem with Nutsedge, so why pay for something you may never need?
It's also important to determine if the lawn care company can help you in other ways you haven't thought about. Will they provide mole control, flea & tick treatments, mosquito prevention, etc?
3. Find out details about the lawn care applicators and team on staff.
Have the applicators been licensed by the state to apply pesticides? Licensed individuals have completed a thorough training program, and know how to safely apply fertilizer products. Technicians typically haven't gone through any formal training.

Also, ask if the company has any relevant degrees or certifications. Is the company a member of trade associations like National Association of Landscape Professionals or other industry associations? The best lawn care company in St. Louis will seek affiliations to help with education and networking to improve their business practices.
4. Ask for referrals, reviews and recommendations.
This is almost a given, but it's worth saying. Chances are good that if your neighbor's lawn looks great, yours can too with the same regimen. Check out Google, Facebook and Yelp reviews before making your final decision.
5. Have reasonable expectations.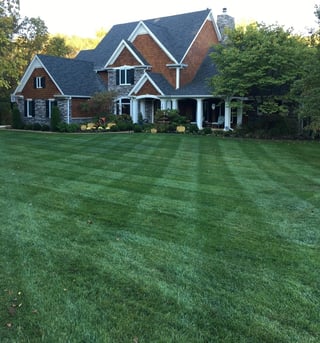 Going from a mediocre lawn to a great lawn isn't going to happen overnight, or perhaps even in a single season. It takes time to strengthen the turf that is already there and time to introduce new seedlings to thicken the lawn as a whole.
Our advice to a new client is with Dowco's full fertilization & weed control program, a plan to aerate and overseed in the fall and proper cultural practices we can expect about an 80% improvement the first full calendar year. The other 15% comes from repeating the process.
There are many other things you can look for when finding the best lawn care company in St. Louis such as what type of guarantees they have or discounts that they offer. These 5 tips are the most important ways to understand apples to apples when comparing different firms.
Want to learn more about Dowco? Click the link below or give us a call!