This Dowco client has grandkids who come over frequently. She is in the process of building a swing set and playground area in the backyard, and asked Dowco to install steps that she could use to walk down the hillside.
Dowco's designer, Matt, picked up 2.5 tons of irregular boulders and Fili and his team got to work. The finished result looks great and the steps also double as a great place to sit and watch the kids play!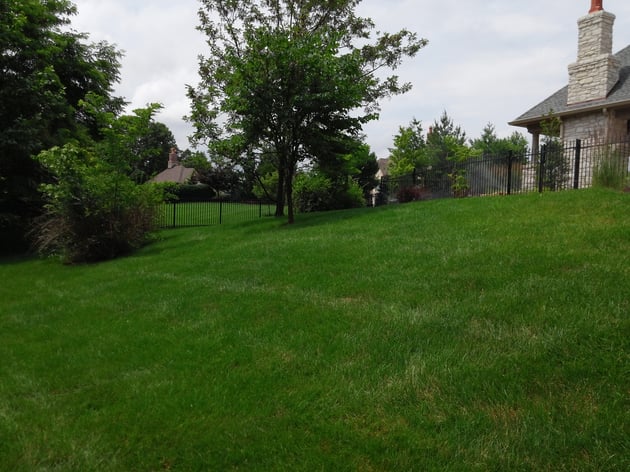 (Before Landscaping Boulder Steps were Installed)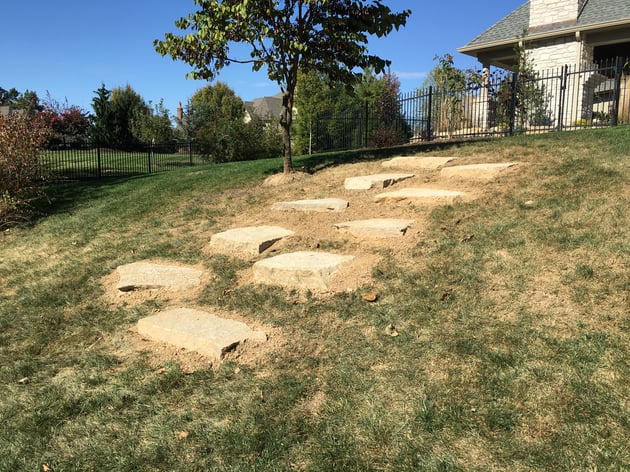 (After)
How can we help you use your backyard space?