Whether we like it or not, snow season is among us!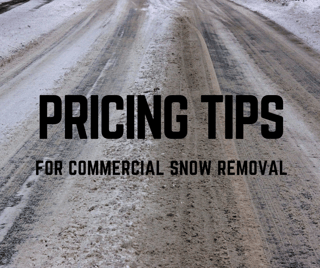 When you have a business in Chesterfield, MO, hiring a snow and ice management contractor is essential.
Without this service, your business could take a major hit. You could lose important customers and vital revenue for your business during the winter season. So where do you begin?
Here are four important factors to consider when bidding commercial snow removal.
1. Qualify the Contractors
To receive a quality service, you need a quality contractor. Do your research and meet with each contractor to determine their level of credibility. At each meeting, you can take note of some important issues that may help you determine the best contractor for the job. Some of the questions you can ask include:
How long have you been in business?

How big is your company?

Are you licensed and insured?

What is your professional experience?
Since companies and services can vary greatly, it's important to ask these questions that will qualify the contractor's experience and clarify their services. The more information you have on each company, the easier it will be to choose the best one for you.
2. Present Detailed and Reasonable Specifications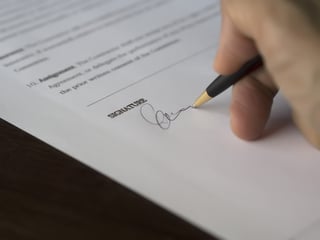 The act of setting expectations is extremely important in making any professional relationship work. A good set of written specs included in your bid packet is one of the best ways to make sure your expectations are communicated to the contractor.
With that being said, specifications and expectations must be within reason. Extremely demanding and elaborate the specifications may cause red flags in the contractors' eyes. They begin to ask themselves, "is this going to be a difficult customer to work with?" and in result, usually end up raising the price higher than what it needs to be.
3. Determine your "Why" for Buying
Chances are you've had a Chesterfield, MO commercial snow removal contractor before. So, what is your driving force behind your decision to make a change or look for somebody new? Is it price? Quality? Experience?
These are factors that need to be discussed and determined long before the bidding begins. Going into the bid process with a clear plan in mind can make the process extremely streamlined when it comes down to decision time.
If quality is the most important, you will automatically qualify different contractors to bid than you would if low cost was number one. Identifying your "why" for buying services will also help when determining your specs. Put emphasis on the items most important to you and your expectations will be met.
4. Referrals & References are Key!
Referrals from people you know are an excellent way to find good workmen and services. Talk to similar businesses in your area and find out who they use. Ask about the services provided, the quality of services and the reputation of the company.
Talk to friends, relatives or neighbors for referrals as well. People you know will give you honest answers and let you know if they're happy with the work. In addition, ask the companies that are bidding for a list of references and contact those references. This, of course, is probably the most biased way to choose a Chesterfield, MO commercial snow removal company.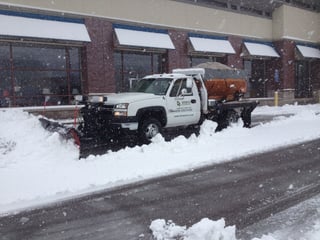 Hiring professional contractors in general can be complex and challenging. When it comes to snow, the liability and responsibility are even greater.
If you need a starting point, Dowco. would be happy to help. Learn the questions to ask and things to look for in order to ensure you receive top quality, professional services.
Looking for a Chesterfield, MO Commercial Snow Removal Company?
Learn more about Dowco's services!