After living in his Chesterfield, MO house for many years, this Dowco client was ready for his front and side yard to have a facelift!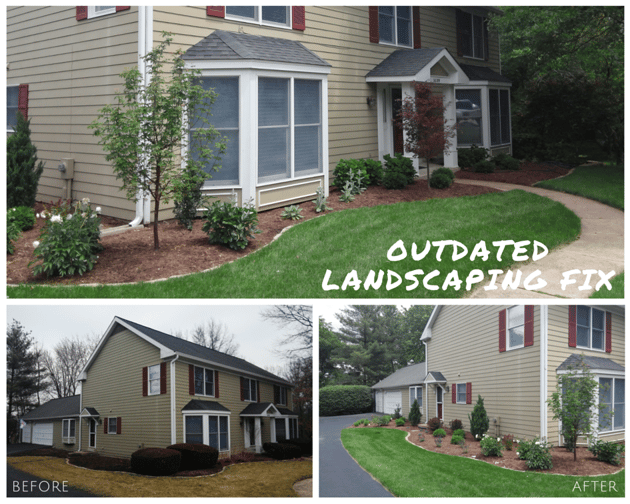 We started the landscaping project in the fall of the year and worked in phases to make it fit the budget.
The first step was to remove all of the overgrown yews and outdated plant material on the side yard near the garage.
In the spring of the year, we got to work with the landscape design that our horticulturist, Matt Hagemann, came up with. We installed over 55 new plants from small liriope to larger maples! All of the plants provide different colors during each season of the year.
The beds were graded, edged and mulched to make for a professional, finished look.
Best of all, our client doesn't have to worry about weeding because of our ongoing maintenance program that will keep his lawn cut weekly and the weeds in his beds under control all season long.
Does your Chesterfield landscaping need a facelift? Contact the professionals at Dowco today!