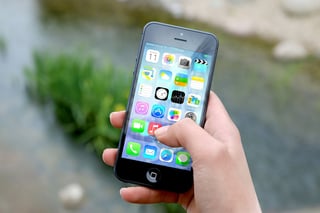 Nobody loves meetings, but as a St. Louis Homeowner's Association trustee, part of your job is to conduct them.
Communicating the meeting agenda with residents prior to each meeting will allow them to decide which meetings are in their best interest to attend.
If you must send correspondence via US Mail, try to send postcards or letters at least 2 weeks in advance.
Compiling a list of email addresses and using a service such as MailChimp or Constant Contact over traditional email methods is also recommended. This software will allow you to segment lists as needed and also tracks which residents open the emails and click on any links you may incorporate into your messages.
Be sure to send emails to all email accounts on record for each Resident Profile. (If you haven't read our article on St. Louis Subdivision Trustee Tips: How to Draft a Complete Resident Profile click here)
When relevant, incorporate the following items into messages.
Minutes: By sharing minutes of a previous meeting, people can see what decisions are being made in their community. When you send an email of the notes or minutes, people may reply and voice an opinion. Since they missed the opportunity to express their opinion, politely invite them to attend the next regularly scheduled meeting, telling them you would love for them to be there to discuss issues with the rest of the group.
Attendance: Recognize and praise the attendees of your last meeting.
Upcoming Agenda items: Giving residents this information can help them to prioritize meetings of particular interest to them and plan ahead to attend.
Refreshments Provided: Announce if refreshments will be provided at the next meeting. People love free food and coffee.
Surveys: Email polls are a great way to conduct research about what topics are important to residents and to help prioritize decisions your board may have in the near future. Just be sure to try to give common choices so you don't have to sort through a ton of answers. You can include a comment field at the end for additional points they may want to convey. Keep your surveys short so people complete them.
Links to Association Information: If your St. Louis Homeowner's Association doesn't have a website that allows for document storage, create a Google account and upload documents that are easily viewed, downloaded, or printed. Creating a link to this information within your email will help to answer commonly asked questions and may save your board members time answering simple questions about bylaws and regulations.
Event Promotion/Calendar: Community yard sales, social activities, and property maintenance announcements can be easily communicated via email messages. You can also create a Google calendar for your association that allows people to see these types of meetings and announcements on the near horizon.

Being purposeful and proactive in your communication with the residents of your St. Louis Homeowner Association will reduce stress of leadership and bolster community involvement. We wish you the very best at creating a successfully enthusiastic neighborhood!