Did you know that Dowco pre-orders all of our annuals in February to be custom-grown just for our clients?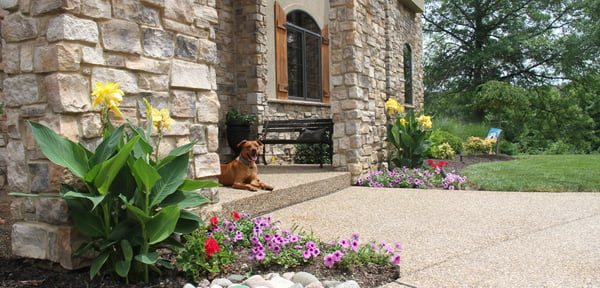 By ordering them early we ensure we get the best selection of robust plants in the exact color or variety you desire. We got our first delivery in on May 8th and will be installing flowers all month long!
But even if you missed it, there's still time to get a design from our horticulturists. We have pre-selected signature containers that will fit any budget, or we can design something custom for your unique space.
Trimming & Pruning
We're approaching the time to begin tidying up the growth on trees and shrubs. Some of our clients enjoy tightly-trimmed shrubs while others prefer them to have more texture.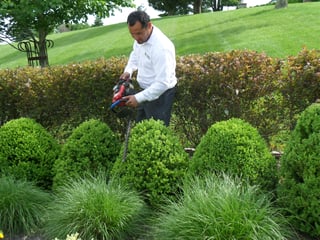 When talking with your Dowco representative, it's important to communicate your sense of "landscape style".
Do you prefer a formal or a natural garden? Do you like your Boxwoods in a hedge or individualized? A good pruning strategy will develop trees and shrubs that are healthy, strong, and gorgeous!
Summer Parties
There are a lot of holidays coming up like prom, graduation, Memorial Day, 4th of July, and more! If you have special timing requests, please let us know ASAP by using our client request center.
We love to help you impress your friends and family!