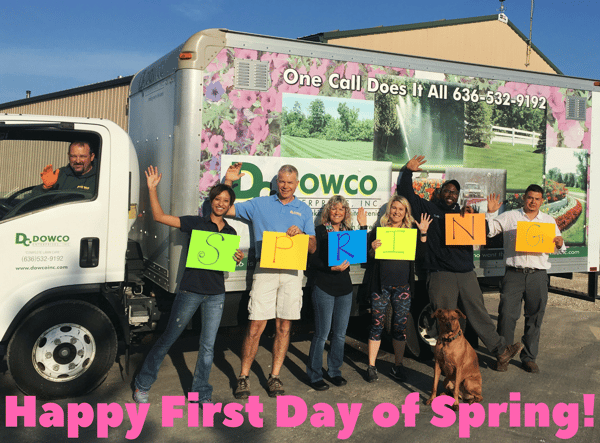 Hi there,
Kelly here. I just wanted to share with you some amazing news about our fantastic team member, Maggie. Read on:

Meet Your Dowco Team: Maggie Wymore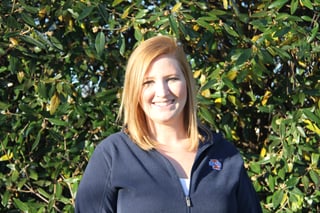 I am an Illinois native, born and raised in small town on the northwest side of Chicago. Go Cubs! My passion in landscaping stemmed from my first job as a teenager working at locally-owned garden center. It was at this job that I truly learned the definition of work ethic and how to be a team player. This experience motivated me to go on and receive a Bachelor's degree in Horticulture from the University of Illinois. Over the past 7 years in the Green Industry I have had the opportunity to work with some amazing family-owned companies, and I am truly grateful for my experiences.
In my free time I like to play with my dogs Sadie & Meeka, floral design, and catch-up on some Netflix! My family is extremely important to me, and 2017 is sure to be an extra exciting year for us as we are expecting the arrival of our first child!
Here at Dowco I work diligently to ensure our newest clients receive a smooth transition into our programs and services, while managing commercial and subdivision accounts. My goal is to provide clients with proactive communication so there are no hidden surprises. Also, if you are looking for information regarding our Snow & Ice Program, I'm your girl! I have a sincere passion for showing kindness and helping others, and I work to implement this in every aspect of my life.
You'll find Maggie to be just as passionate about your landscape as you are. Schedule a site visit with her to discuss ideas for spring annuals and container plantings!
Have an awesome Spring. AS always, I'm here to assist in any way, or any of our great Dowco team members.
Talk to you soon!
Kelly