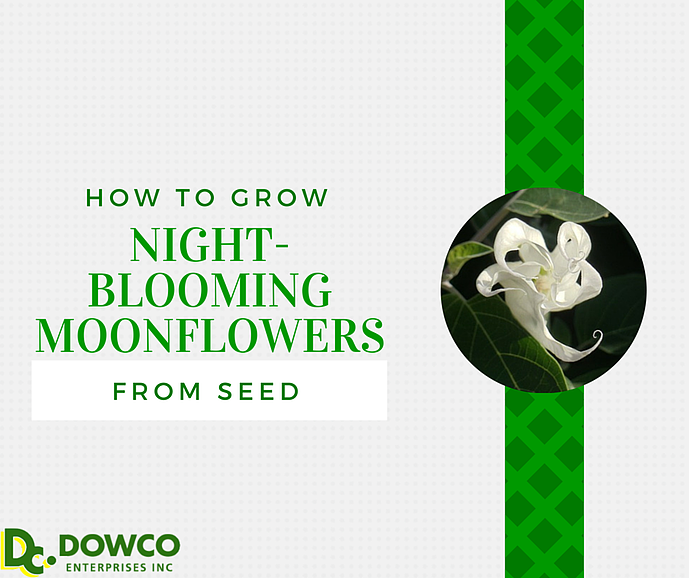 Here are three videos that will help you to grow beautiful moon flowers from seed.
Moonflower vines are a beautiful and fragrant flower that open up only at night time! These white moonflowers start as a tiny seed. Dowco shows you how to grow a moonflower vine from seed. This is part 1 of a 3 part series.
Moonflowers are gorgeous night blooming flowers that are delightfully sweet-scented! You can intermix them with morning glories to get colorful blooms during every hour. This is part 2 of the 3 part series.
We highly recommend growing your own moonflowers from seed and planting them in your garden to get some night blooming action.
If you enjoyed this blog, share it with your friends!