The last week brought us all sorts of weather conditions from a snowy, rainy, icy weekend to a beautiful day filled with sunshine today!
Dowco's Service Game Plan
Last weekend we had great feedback after we took care of our snow removal and ice melt clients! When the ground is warm enough, Dowco is shovel edging commercial and subdivision properties. This week we did bed cleanup training and will begin with all properties today.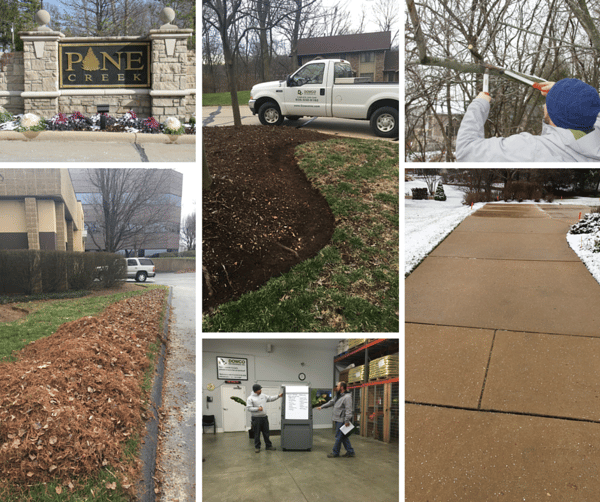 Getting the shovel edge and bed cleanup taken care of early in January and February helps employ our American workforce through the winter and allows us to prioritize spring services that are weather dependent such as crabgrass pre-emergent for the correct timing. We will not begin mulching until March.
Our tree and shrub deep root feeding is targeted to start the first week of February along with scale pest control.
Winter Trimming and Pruning
This video shows you what to look for on your property as well as the type of common trees and shrubs that require 3 types of winter pruning.
In the winter, there's less pressure from disease and insects which allows us to be more aggressive with REDUCTION pruning.
It also gives us the ability to see the structure of the tree without the foliage to get a better idea of what's going on inside for CORRECTIVE pruning.
Winter is the only time for REJUVENATION pruning because it allows the plant to heal its wounds and grow back more effectively than during the warm seasons.
Reach out to us! We love to hear from you!