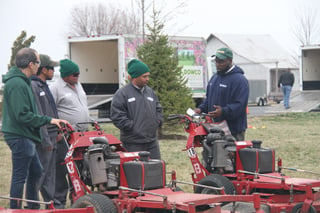 The last 2 weeks we've been preparing for lawn mowing. A few of our crew members are learning these skills for the first time, while many others are sharpening up their techniques before we hit our client's properties.
Last week we worked on the fundamentals - fueling, starting, handling, and safety.
This morning, the trainers on our team TJ Rau, Maurice Dowell, Ricky R Davis, Francisco Escobar and John Drago put together an amazing Mow Training Boot Camp! 17 crew members tackled 4 stations to practice on 2 different types of mowers, edging, weeding, blowing and trimming.
Check out the video recap on our YouTube Page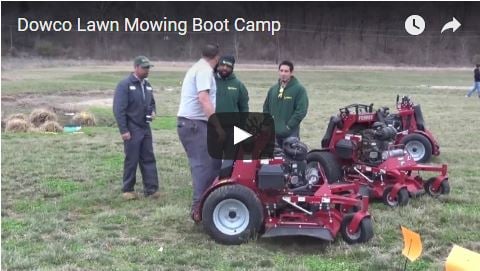 Special thanks to our clients at The Crossing who let us use their space this morning. We had a blast and learned a lot! We're ready to start cutting grass!
Please make sure your lawn is ready for its first manicure by removing limbs, sticks, toys, and dog poop. You also want to schedule your irrigation startup for April.
Remember that early morning and late afternoon appointments fill up quickly, so if you have a preference, schedule today!