"Decisions are the hardest thing to make, especially when it's a choice between where you should be and where you want to be." – Anonymous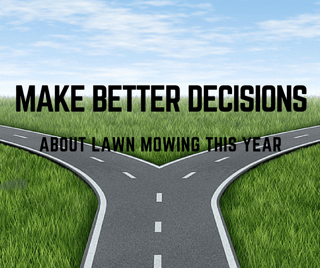 Have you ever had to choose between two options?
Before work: Change the oil in your car or prepare and eat a healthy breakfast?

After work: See your kids in a school play or finish your tax refund paperwork?

After dinner: Wash the dishes or go to the gym for a workout?

Before bed: Put away laundry or read a book?
These are common choices that most of us have faced in our adulthood. Making constant decisions over how the chores, or nonessential tasks, in our lives are going to be handled is draining for you brain!
There's an obvious answer in each of the questions above, however sometimes the non-essential become so glaringly overwhelming that we must do it.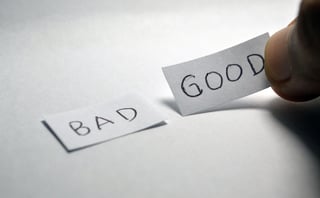 Chores are simply nonessential tasks, meaning that they can be done by anyone. The essential tasks – improving your relationships, staying healthy, and growing your knowledge are things that can ONLY be performed by YOU.
So, when it comes to mowing the grass, the answer should be a no brainer. Hire it out to someone who can be paid to do a reoccurring chore so that you can spend time with your friends, family, improve yourself, or go golfing.
No matter what you decide to do with your new free time, here are some pointers to help you choose the best Chesterfield, MO lawn mowing company.
1. Determine The Frequency
First you'll want to understand how often your lawn mowing needs to be done and let the lawn mowing company know. The standard option for Chesterfield, MO is weekly mowing. Some lawn mowing companies will cut the grass every other week, or as needed, just ask.
Typically, larger firms will require weekly mowing as part of a seasonal contract. If you really just want someone to mow while you're out of town, or when you call them, Craigslist St. Louis is a great option.
2. Ask Around for Referrals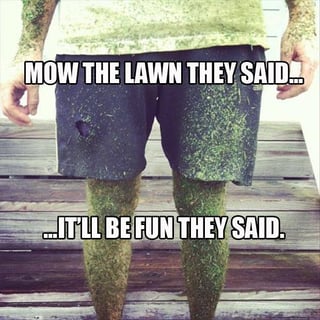 The second step is to ask for referrals. Reach out to that picky, hard to please, neighbor. If they can vouch for a company's dependability, performance and price you may be able to stop your search right there.
Another simple option is to ask the fellow that is mowing in your neighborhood doing great work!
Should all else fail, Google local mowing contractors for a list of the well-known Chesterfield, MO lawn mowing companies.
3. Get Clarity On the Details
Now that you have narrowed the prospects, get clarity on what they do or don't do during each service.
As a standard rule of thumb, the best grass cutting teams perform these tasks each week:
Mow the grass at a seasonally appropriate height

Extra! Mow at different angles, when possible

String trim all obstacles including fencing, mailbox posts, etc.

Extra! Pick up trash, newspaper, & toys before starting work

Edge concrete boundaries

Extra! Top quality edging is done by a stick edger NOT a weed eater and it's done weekly, not as needed.

Blow off all paved and hard surfaces

Extra! Blow off upper decks, patios & balconies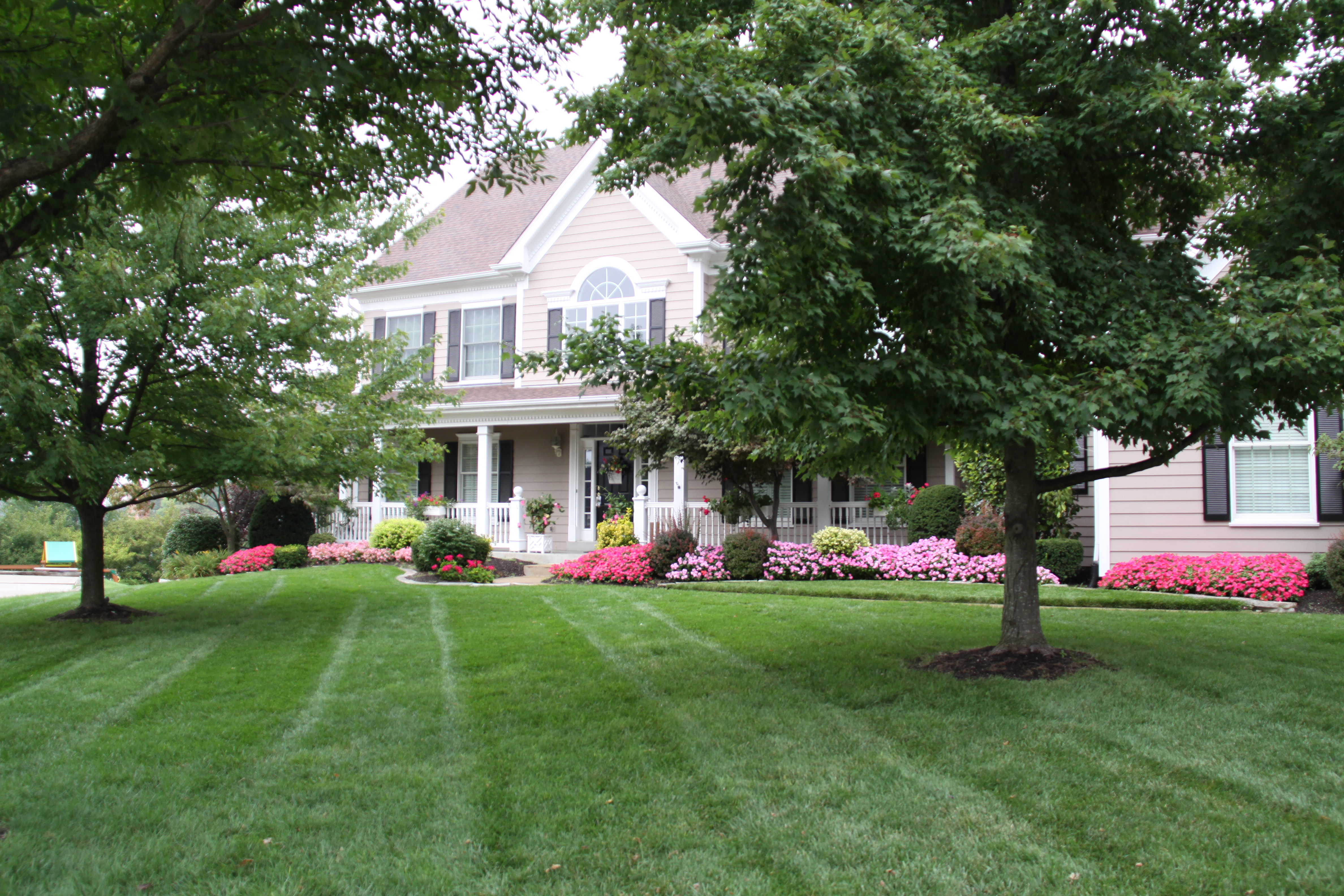 Since your goal is to cut the redundant chores out of your lifestyle, you want to make sure that you find out just how reliable the company that you hire is. There is nothing worse than expecting to hand off this task and then being stuck calling to bid it out again because you made a poor hire the first time.
When you're looking to employ a Chesterfield, MO lawn mowing company make sure you know at least a handful of these questions:
Are they adequately insured?

What are the written promises or guarantees?

Are they landscape industry certified?

Can you save money by prepaying?

Is there a yearly contract or simply a verbal agreement that can be discontinued at any time by either party?

Can they help you with other chores? Is the company or individual able to take on more advanced aspects of landscape management such as design, irrigation, fertilization and snow removal?

How do they communicate? Will you receive emails after each service or a door hanger? Will they walk the property with you to inspect the details?
Once you receive the first few cuts it's up to you to communicate to your new lawn care company about the good and the not so good. You know you have a superstar company if they reach out to you first.
Have a great season! And if you want more lawn and landscape tips, be sure to subscribe to our blog! We put out new content on a weekly basis.