35 years of experience in the green industry has produced a team of professionals who know what it takes to be successful.

Here are some of the Dowco team members that you may see out and about this season!
Maurice Dowell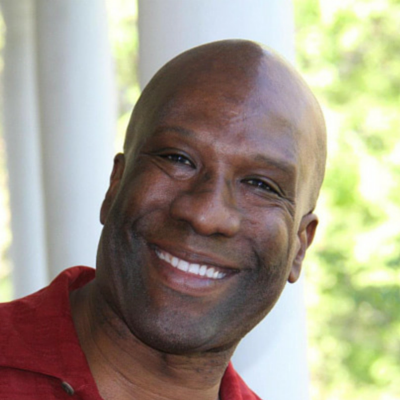 I love bike riding, spinning, hitting the gym and taking part in physical activities. I still appreciate hopping on a skid loader, or jumping in a salt truck every now and then for a few hours. Those types of activities keep me involved in the fun part of landscaping and they are very therapeutic. I still love my job and look forward to work every day. It is not necessary to come to "The Dowco Office" every day to successfully run the business. My goal is to work from home 2 days a week. On the days I don't visit the office; I see clients and crews in the field as well as hang out around the pool.
Once the work is done, I find ways, to travel to visit old friends and make new ones. My favorite travel sites have water, beach, sun and mountains. Hope to see you in one of those places soon!
Kelly Dowell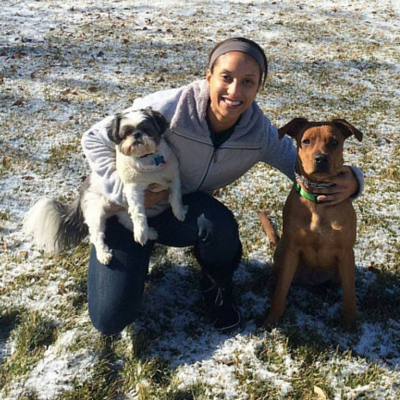 As a kid, I remember the beginnings of our family business – it was just a couple of old trucks covered in magnetic stickers with a very big dream! Today we serve over 800 clients and employee around 50 people. As I've progressed through the company I gained experience in the office, human resources, sales, marketing, operations and more.
After graduating from Lindenwood University for Business & Marketing, I joined full time at Dowco. Currently, my primary responsibilities at Dowco are leading the sales & marketing efforts, but what I really enjoy is ensuring that our clients and employees are not just happy, but delighted. I've found that just by doing what I'm passionate about, my job is much easier!
I have 3 dogs, ranging from 9 to 65 pounds and always have one of them with me! When I'm not working, I clear my mind by hiking, traveling, exercising, reading, and binge watching Netflix.
I love connecting with clients on Facebook. You can find and friend me here! https://www.facebook.com/DowellKelly
TJ Rau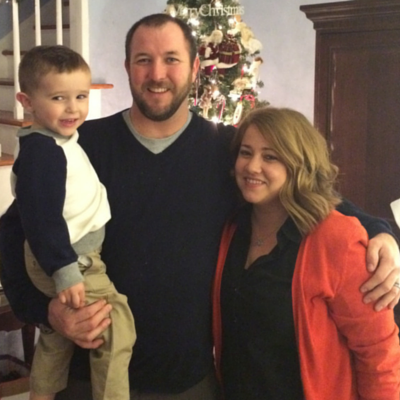 I have been with Dowco for one year now and I love that no one here is content with where we are. I have never been around a group of people who all have one main focus, and that is improving in everything we do every day. This mindset stretches from the newest employee to the owner. We require our employees to learn and grow. We often use the phrase "If you're not moving forward, you're going backwards, there is no such thing as standing still". We at Dowco are always striving to improve and that ambition keeps everyday fresh and exciting.
I am the Production Manager and Horticulturist here at Dowco. I work hard to ensure that our crews are trained properly, to safely complete quality work for ALL of our customers. I have an Associate's Degree in Horticulture from Meramec Community College. I have been in the Green Industry for 11 years starting at a prestigious private golf course in the area. I then moved on to managing a plant nursery and material supply company. I love being outside and maintenance gives me a great personal reward. Sometimes it's hard to not jump right in with crews when I am on site!
I have been married for 6 years and have a 2.5 year old. When I am not working on perfecting landscapes, or chasing a 2 year old, my other passion is sports. I play golf when I get a chance and keep up with everything related to St. Louis sports. I look forward to helping you continue to perfect your landscape.
Donna Dowell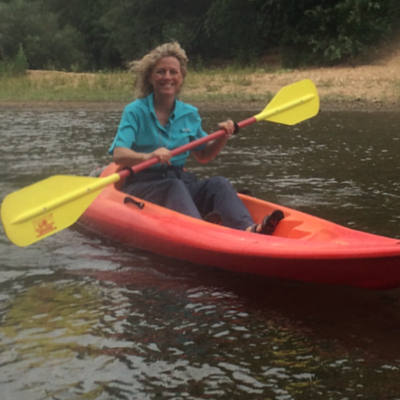 I am excited this year because we've completed our first year with our new computer software. Implementing this system was a challenging long learning curve, and now we have working knowledge.
Looking forward to spring, I've had the opportunity to peek at some of the annual planting designs and I can't wait to see the finished product that we are going to deliver. My love of flowers is what interested me in the green industry. I have some favorite plants and topping the list is the little known moonflower, which has a delightful white blossom that unfolds at dusk. I am also a lover of lilies, especially Stargazer and the wildly fragrant Casa Blanca.
I don't get out of our Dowco office much and that's not a problem because I still get to see all the beautiful flowers and plants delivered to us before we install them for you. I am looking forward to peeking at all your plants this year.
Matt Hagemann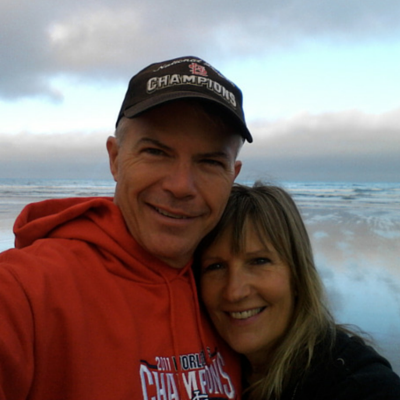 Working as a member of a great team is one of the reasons I am so excited about working at Dowco. Everybody has their strengths, and is positioned accordingly. With a B.S. in Horticulture and 28 years in the industry, my strength is helping people solve their lawn and landscape problems , while maintaining functionality and beauty. It's definitely great to do what you love at work everyday, working with people and plants.
As the newest member of the team, I'm taking advantage of the tail end of winter to familiarize myself with everyone and all we do at Dowco.
My family and I enjoy the outdoors and we make time every summer to go somewhere beautiful for family vacations. One of our favorite destinations has been to Utah to enjoy it's many National Parks, like Zion, Arches, Kodachrome, and Bryce Canyon to name a few. It's so nice to de-pressurize and enjoy each other's company, hiking, rafting, fishing, and canyoneering, away from all the hustle and bustle of daily work schedules.
When I'm not working, gardening, or chasing one of our 2 small dogs around the yard, maybe I'll run into you hiking one of the area parks or conservation areas.
Caitlin Erickson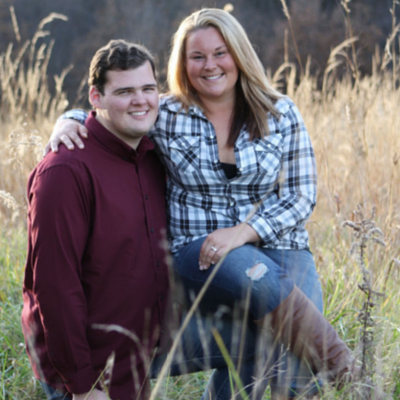 I started with the green industry in 2011 when my best friend, Kelly Dowell, asked me to work as a temp in the office during the summer. I did the same the next summer and the following winter I was offered a full time position! The rest is history! I am now a full time account manager and working with clients!
At Dowco, I push myself to grow every day. I write down my professional and personal goals for the month and year, and strive to meet or exceed each goal. I enjoy learning from my talented coworkers and am looking forward to becoming landscape industry certified this year so I can provide more intangible benefits to my clients!
I attended Lindenwood University, where I played and coached field hockey, and played lacrosse. I earned my Bachelor of Science in Physical Education in 2011, and Master of Arts in Sport Management in 2013, while maintaining an average 3.5 GPA.
In my spare time I work out, run, play with my new puppy, Roxy, and spend time with my fiancé, friends, and family. Last year I ran 5 races, including a 204 mile relay race in August and my first marathon in October! I am also starting my fourth season with the St. Louis Slam women's tackle football team. You can say I'm a pretty active person.
Wherever I am, I try to make the people around me smile. I strive to be as positive as possible in all situations. I march to the beat of my own drum and wouldn't have it any other way. My favorite saying is "Those who wish to sing, always find a song." This saying fits me because I am a determined and passionate person who finds a way to accomplish my goals and follow my dreams. And I like to sing my heart out when no one's listening.
Jane Schuth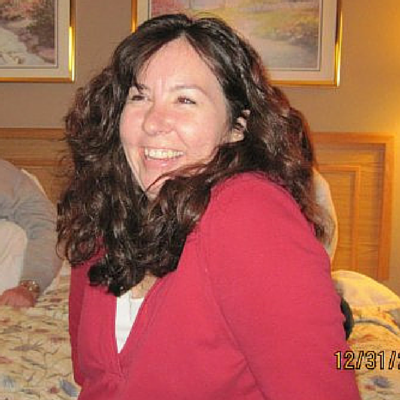 I have been here nearly 12 years and have experienced a bit of everything the company has to offer. Currently, I manage the administrative part of the business and particularly the handoff from sales to production to make sure the client needs are met and that we bill out accurately.
Personally, I love being outside, and I always make it a point to try a new container plant (or several!) every season. Last year I tried King Tut Papyrus and I loved it so much I will be sure to plant it again this spring.
Are you interested in joining our team? Do you know somebody who wants to help make a difference? Dowco is hiring! Please visit our careers page for more information.
You can fill out an application online and send it to us at dowco@dowcojobs.com. You can also stop in to our office Monday through Friday 8am - 4pm.