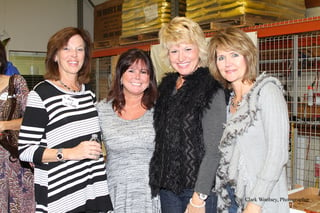 Dowco is a big fan of the company N2Publishing because they provide monthly magazines to our clients based upon their small subdivisions. This gives homeowners the ability to meet new neighbors, share rides, find service vendors, sell stuff, offer babysitting opportunities, become friends and more!
We sponsor articles in three different magazines including:
Wildhorse Creek Living, Chesterfield MO
Clarkson Valley Living, Chesterfield Valley MO
St. Albans Living, St. Albans MO
We invited everyone who lives in those subdivisions to attend our event.
A HUGE thank you to the people who provided food, drinks, and door prizes. We encourage all of the residents to use these people for your home services or at your next event. They're awesome and they support your magazine!
Food and Drink Sponsors
Door Prize Sponsors
Thanks for your support!