When this client called and asked to set-up a meeting to discuss improving their backyard landscape I had a good feeling about the potential for the space. The entire family is outdoor enthusiasts, and they enjoy entertaining.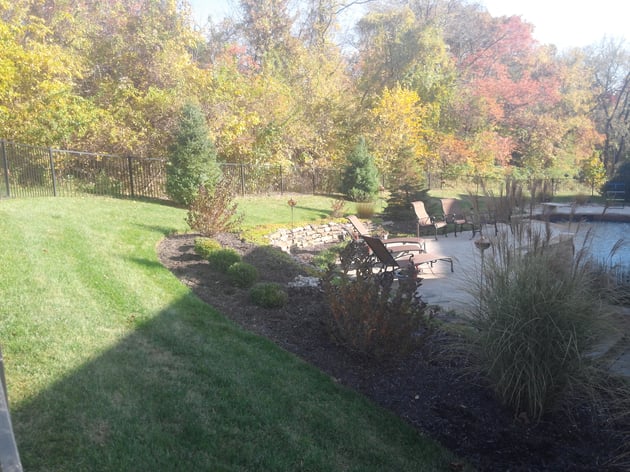 Before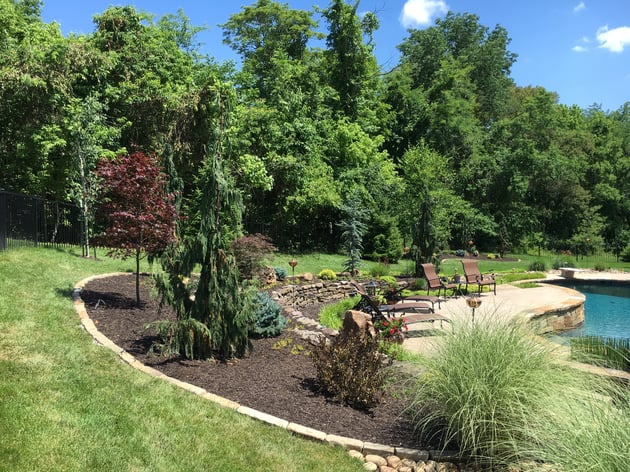 After
Though they have a great foundation for the garden with a weathered field stone retaining wall, flagstone pool deck, and a beautiful pool house/outdoor kitchen, the plantings were mediocre and plain.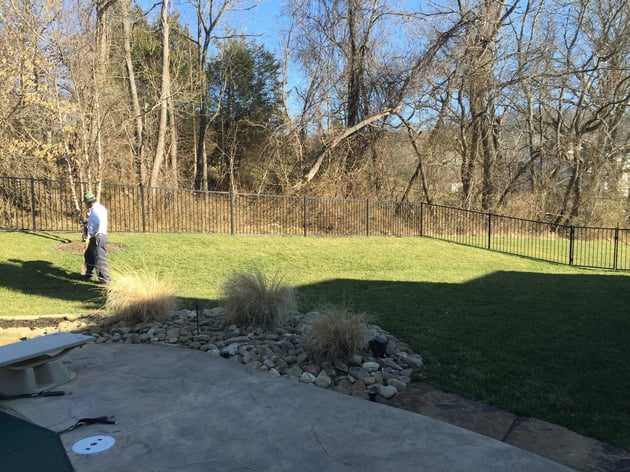 Before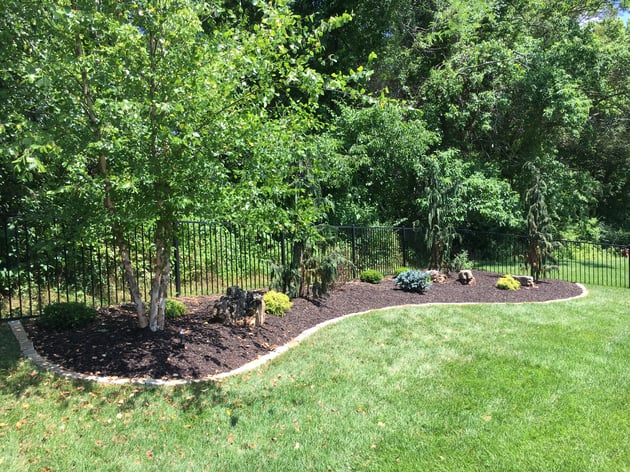 After
She had photos of landscapes that she liked, especially one in particular. It showed specimen evergreens, ground covers, and large weathered boulders. They also have a fondness for the aspen trees out west.
Using this example as a guideline, I started laying out the placement of the Weeping Alaskan Cedars in the garden to act as the foundation of evergreen color in the space. Mountain Sentinel Aspens were added in the background to give that Rocky Mountain feel.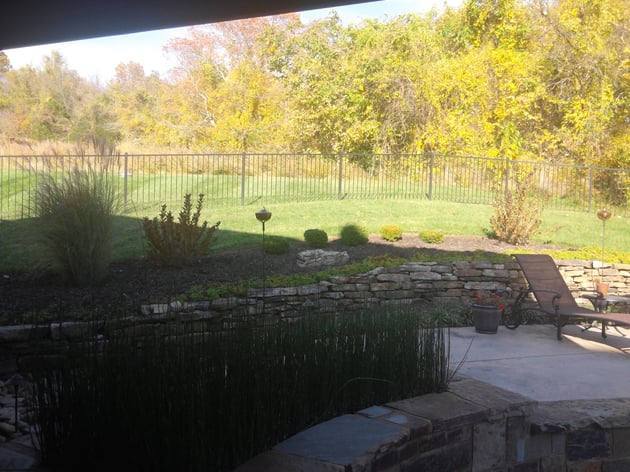 Before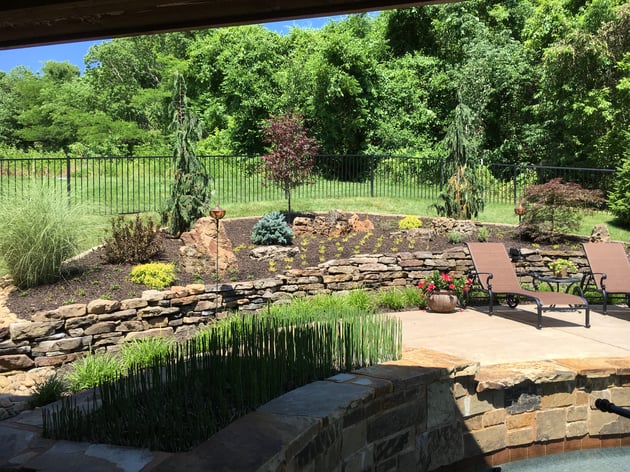 After
Next, the locations of prominent boulders and outcroppings add bones to the setting. The natural stone edging not only gives a crisp year round division between the turf and bed, but also directs rainwater around the garden, preventing mulch on the pool deck.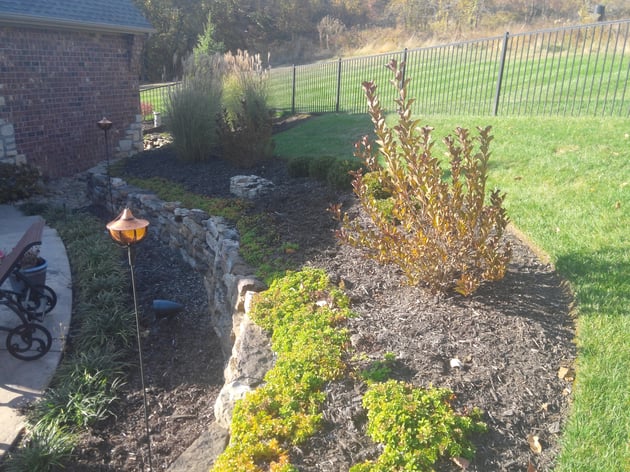 Before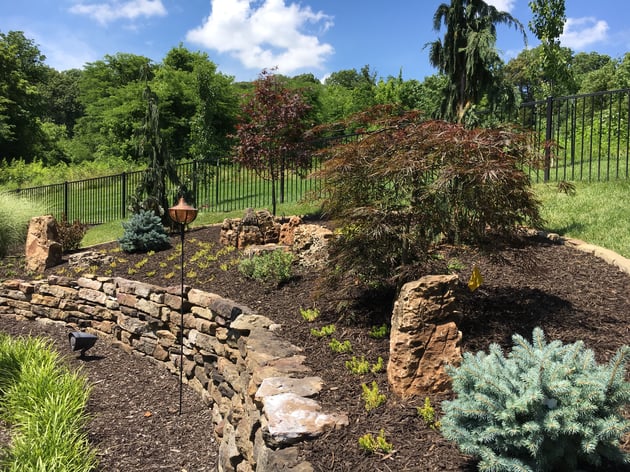 After
These features insure that the views to the garden will be just as interesting in the winter, as during the warmer months. The placement of Japanese maples, dwarf conifers, and ground covers provide a tapestry of color to weave the garden together.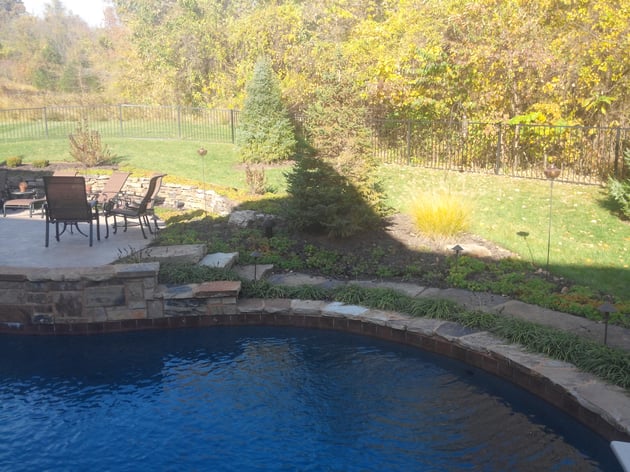 Before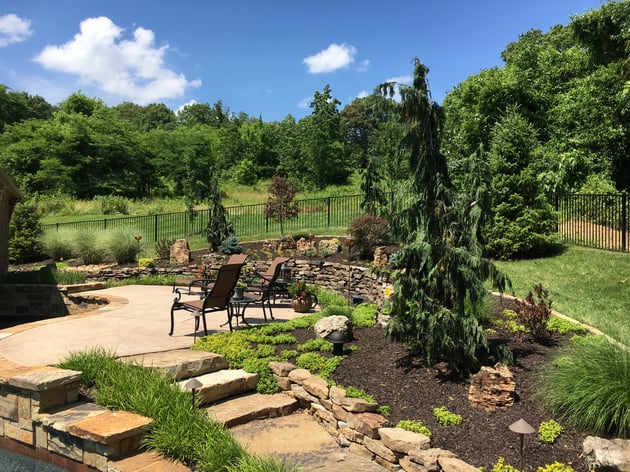 After
The movement of the boulders into the landscape presented challenges that Dowco's landscape crew overcame with an large equipment and the removal of fence panels. The addition of decorative cobblers, which matched the ones already in the garden, allowed a drainage solution to blend seamlessly into the landscape.
The garden will continue to live and breathe, with the additions of attractive perennials in the spring, to provide highlights of seasonal color as needed. This should provide the family with a garden that continues to grow and mature with them.
What started in their imagination, the designers and craftsmen at Dowco brought to life!