Can you believe the warm weather we've had in February?
While you may see the Forsythia blooming already, the soil temperatures are still between 45-55 degrees, therefore Crabgrass is not yet germinating. Our fertilization program is underway and both rounds 1 and 2 contain a crabgrass pre-emergent.
We predict that we will be mowing very soon!
BEFORE we arrive at your property, please make sure that your lawn is ready to be manicured by our outdoor living professionals. You can help by:
Throw large limbs and sticks into the woods
Remove toys off the lawn and onto hard surfaces
Dispose of dog poop
Blow leaves off the lawn
Check hose reels, landscape (& holiday) lighting, furniture, BBQ pits, fences and gates to ensure they are in proper working condition and/or out of the way
If you are a Dowco lawn mowing or fertilization program client, any limbs or sticks remaining on your lawn will be collected and placed in a pile at your property. If you need them removed, please call our office or schedule a leaf cleanup so that a team with an open trailer can collect them for you.
Current Service Update:
We're happy to help if you have any questions or scheduling requests. Give us a call at 636-532-9192. Think Spring!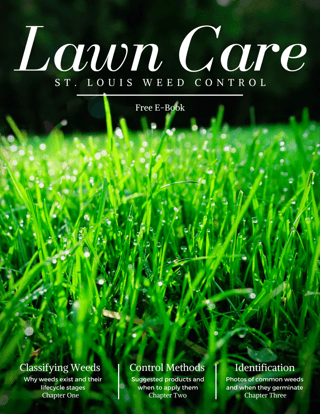 Want to learn more about lawn care and weed control for your St. Louis lawn? Find out how to classify weeds, control them with pre-emergent or post-emergent herbicides, and identify 9 common weeds in the midwest region with this free e-book influenced by our horticulturists on staff. >>Download Here