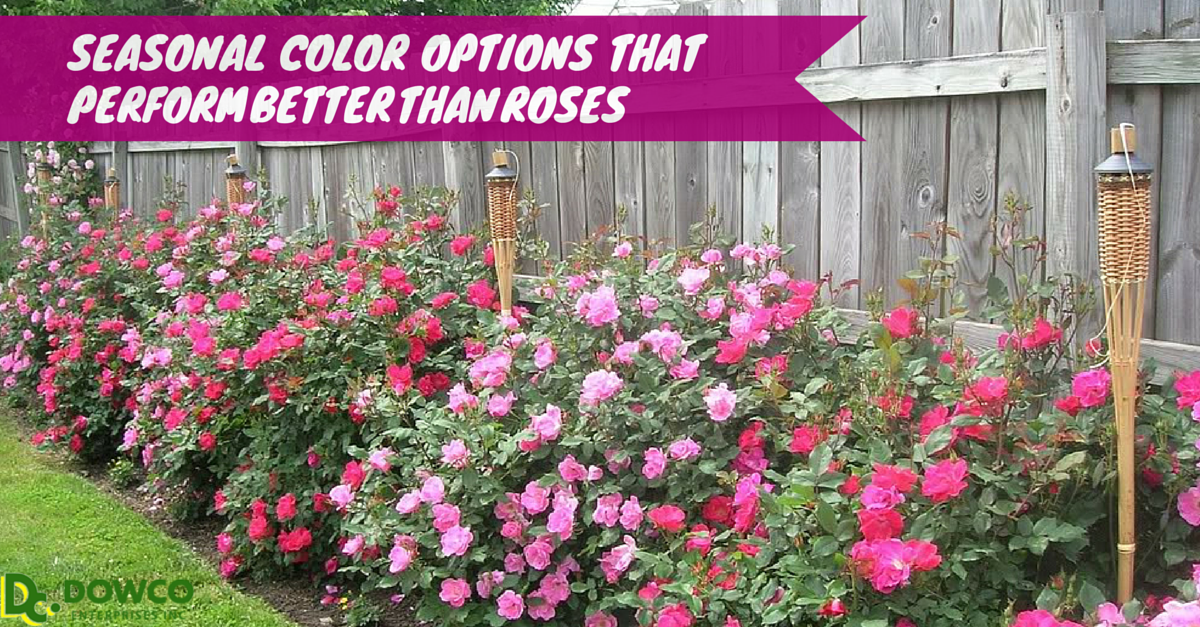 The Trouble with Roses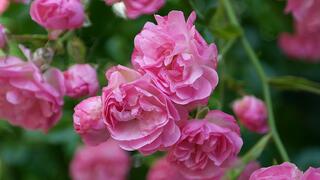 Roses have long been the go to choice for flower lovers looking for a long late summer show. For years gardeners sprayed and pruned and sprayed and fertilized and pruned some more to keep their hybrid tea and climbing roses looking wonderful. Then one day we were given the Knockout Rose, this was the rose to end all the spraying and all the maintenance. But we were lied to.
A low maintenance Rose just doesn't fully exist.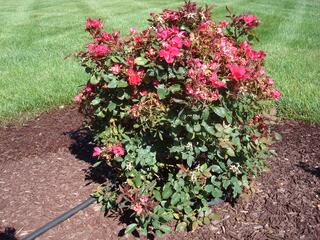 Not if you want it looking like what you see at the Missouri Botanical Gardens. Now to top it all off Rose Rosette has come to finish off any hope of having glorious Roses. Now I am being a bit dramatic but Rose Rosette is a serious virus that is infecting Roses across our region.
At first it may just be cosmetic but eventually it will defeat your Knockout Rose and it is not recommended to plant another back in the same location.
So as flower lovers where can we turn for a long late summer show from our shrubs?
Here are some of the best options for seasonal color that are better than roses that thrive in St. Louis.
Crapemyrtles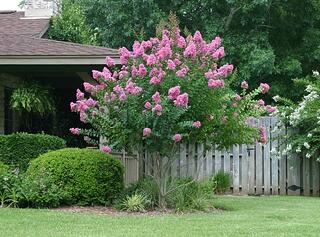 One of my favorite choices that take similar environmental conditions to Roses is Crapemyrtles. Crapemyrtles are prolific flowerers. There are so many cultivars with endless color choices. You won't find a vibrant yellow but there are many purples, reds, pinks and whites.
Crapemyrtles also come in all shapes and sizes. In fact, in more southern areas they are amazing trees with attractive bark. In the St. Louis area you can get a dwarf plant all the way to a large shrub.
Crapemyrtles begin flowering in mid-summer and will flower all the way through frost with little or no pruning. Another excellent attribute of Crapemyrtles is that some have colorful leaves and great fall color. Cultivars such as 'Pink Velour" boast striking burgundy foliage that turn an eye catching orange in the fall.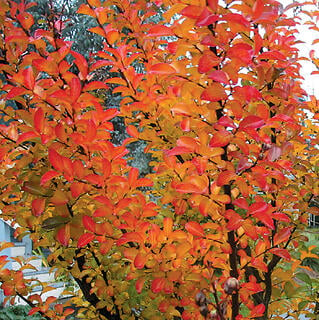 Some cultivars can be susceptible to powdery mildew or fungal leaf spot. It is best to look for a disease resistant cultivar or use a systemic fungicide to prevent these issues from occurring. Crapemyrtles can also experience tip die back in our area. The severity of the die back will relate to how severe our winter was. These southern plants would love a little protection and thrive in south west facing areas with lots of dun exposure.
Planting a Crapemyrtle in your yard will make you wish you had replaced that Rose years ago.
Hydrangeas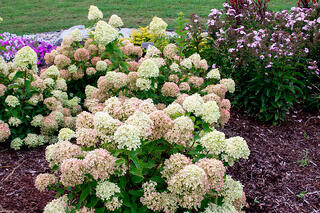 Some of my other favorite options for long season color are from the Hydrangea family. The panicle Hydrangea also has many cultivars, but the color choices become more limited: pinks, whites and some chartreuse or lime green round out the choices.
There are many size options from the dwarf 3-4 foot cultivar 'Little Lime' to 'Phantom' which can reach upwards of 8 feet. These hardwood Hydrangeas can also take heavy pruning to maintain size. This is best accomplished after hard freezes in the middle of the winter.
Since all of the flowering is on new growth cutting them back almost as far as you like will not hurt the flower show. The flowers begin early-mid-summer and will flower through frost. The flowers eventually dry but can be great accents to the garden even in the winter. They can also be used for cut flowers to bring inside for arrangements.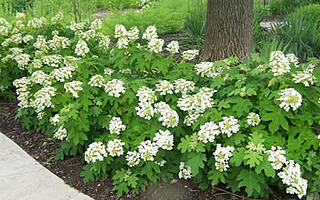 There are other options in the Hydrangea family that provide long flower shows such as the Oakleaf Hydrangea or the Smooth Hydrangea, most people know its main cultivar 'Annabelle.' There are many options to choose from in the Hydrangea family with varying heights and site requirements, and most of them will good a great long lasting flower show.
These options are really just the tip of the iceberg.
Great long lasting color can come from Vitex, Butterfly Bush, Abelia, and more. You can also achieve this with Tropicals and Annuals, such as Lantana, or Hibiscus.
Here's a photo of some tropical annuals at one of our clients' homes.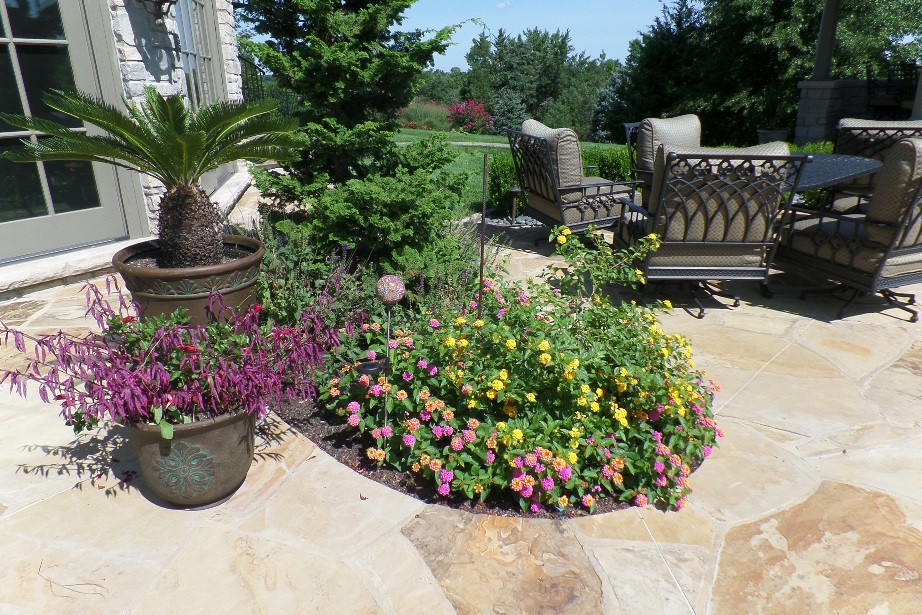 As you can see just because your Roses have given up does not mean you have to give up the idea of great long lasting flowers. You may just have to go outside your comfort zone.
Dowco has an expert team of horticulturists who can help you pick and choose a great variety for the spot in your landscape that needs seasonal color!