St. Louis Spring Flood 2017
Everyone knows that there is a not-so-small flood happening in our area. We wanted to take the time to update you on how this will impact your services throughout the remainder of this week, as well as give you some information from our horticulturists on how this will impact your landscape overall.
Dowco Service Update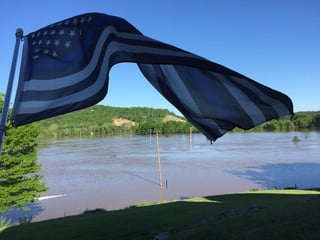 As of last night, all of the routes to access accounts on the south side of highway 44 have been shut down and will most likely remain shut down for the rest of the week. This mainly includes the following towns: Eureka, Glencoe, Fenton, and parts of Sunset Hills.
If you live in one of these areas, unfortunately we will not be able to access your property for services until the roads are back open. All other areas will continue services as normal.
In addition to the flood, we are also forecasted for 2 more days of rain this week. We ask for your patience and please know that we are doing everything in our power to make sure your property is serviced.
Lawn & Landscape Impact
What does all of this rain mean to your lawn and landscape? Most trees, shrubs, and turf should be fine as long as standing water does not persist for over a week or two.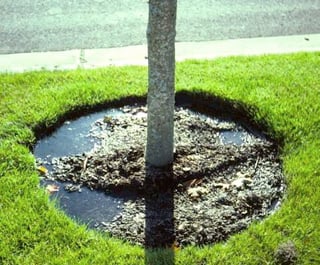 The most important thing is for the roots to continue to get oxygen. If this oxygen supply is cut-off for a long period of time, plants may experience root rot. Symptoms of root rot include: yellow/white leaves, slimy brown roots, wilting, and rapid leaf drop. If you notice any of your plants showing signs of root rot, you can call our Dowco office and schedule a site visit with one of our horticulturists.
The best thing you can do to help your lawn recover from a flood is to core aerate. This is done in the early fall and allows oxygen to get back into the roots of the grass.
If you have any questions or want to talk about your landscaping or our schedule, gives us a call anytime or fill out the contact form on our website! We're keeping everyone in our prayers. Stay dry! (636)532-9192