Happy Martin Luther King Day
!
The weather this weekend created some beautiful scenery for St. Louis. Check out this video from the Missouri Botanical Garden showing off their icy wonderland.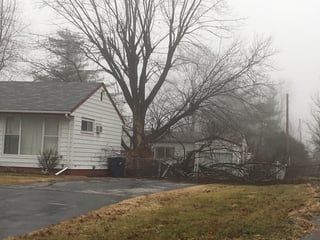 However, the icy weekend may have negatively affected some trees and shrubs more that others.
Dead wood and weak branches may have dropped overnight. Trees may have split and shrubs appear stressed.
We're here to help with debris cleanup or to send a horticulturist to analyze the health of your plants. Request storm cleanup
Did you take any pictures from the ice storm this weekend? If so, share them with us on our Facebook page!