All Chesterfield, MO snow removal service providers are not created equal.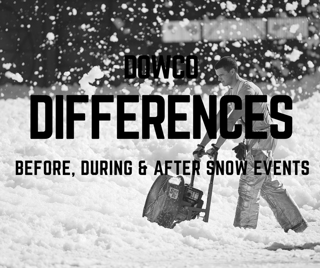 Our company mission statement is to: "provide top quality professional services for those who want the best!"
To meet our commitment, we strive to set ourselves apart from the competition through the Dowco Differences.
Here is just a taste of what you'll receive when you choose us for your snow plowing and ice control needs this winter.
Before Bad Weather Occurs:
We use a 3rd party Weather Forecasting service that provides multiple daily updates and frequent storm updates. These timely messages help us to make the best treatment decisions to keep your property safe.
Pre-event emails are sent to keep you in the know. We believe in keeping you in the loop proactively to relieve you of any stress or wonder!
You don't like damages and neither do we. We flag unusual property features on our commercial sites in November or December to ensure that our plow and salt trucks know where to push snow and where to avoid. We also offer flagging services for our residential clients to ensure our crews have markers to follow.
Each Dowco crew receives extensive training, tours each property ahead of time, and has a binder of property maps, safety protocol, and other important items in their truck or on their iPhone. The snow removal contractors we use are always vetted ahead of time and have proper insurance.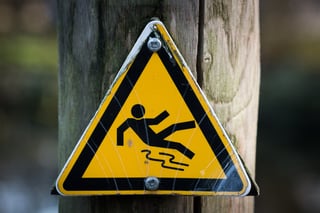 During the Winter Storm:
Dowco crews are all equipped with iPhones and this is how they receive their routes. Our electronic dispatching and location reporting helps us to ensure timely applications for you.
We know how important subdivision entrances, intersections and hills are for the residents that are coming and going. For this reason, they receive extra attention to ensures safety.
Subdivision cul-de-sacs are plowed as tightly as possible to allow traffic room to flow.
Rock salt is never used on residential driveways or any sidewalks to make sure your investments have a long future.
We hope that you don't, but should you need to get ahold of us for any reason, you'll have the direct cell phone number of our snow dispatcher. Our office staff also monitors a snow removal emergency phone line regularly.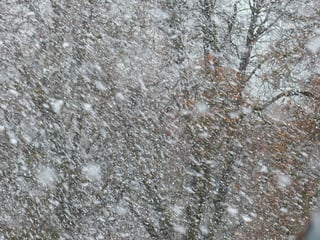 After the Snow Removal & Ice Control Event:
Our team performs quality checks on all of our sites to ensure proper snow and ice melt. We also conduct phone call and interview surveys to ensure your satisfaction.
You will receive a post-event summary promptly after the event is finished. This summary will detail the conditions present and the actions we took on your property with an invoice.
Our production teams debrief and review what went well and where we could improve after every single event. We know that there is always room for improvement and we strive to be the best!
All of our equipment is thoroughly cleaned, inspected and maintenance performed to ensure we are ready for the next time you need our services.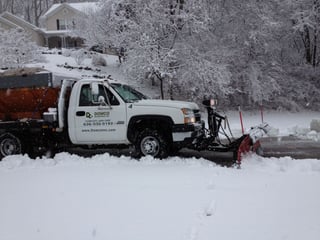 When choosing a Chesterfield, MO snow removal service provider for your home or business, remember the Dowco Differences. We work hard to provide you with a reliable service to depend on in bad weather conditions. Your safety is our #1 priority this winter.