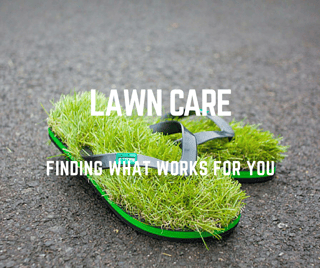 If you were to drive through all of the different neighborhoods spread across the St. Louis landscape, there are tens of thousands of beautiful lawns. Our city is a sprawling metropolitan area with many cultural and geographic divisions which gives property owners a diverse selection of lawn and landscape contractors to choose from.
We've put together three recommendations to find a St. Louis lawn care program that works for you and your lifestyle!
Shop Local for the Best Customer Service
Finding a local lawn care company that focuses on excellence in customer service and quality is a way that many shoppers get started. A company located in your hometown is going to be passing by your location many more times per year, so if there's a problem, it's much easier for the provider to visit and troubleshoot it. Since they're also a member of your community, you're supporting the small business economy.
With a locally owned company, it's easier to connect with the people providing that service. Check online to see if your company has a strong presence on social media or a helpful website to make your connection even stronger. This is going to increase the ability to give and receive feedback, improving the customer service you receive.
Go All Inclusive for Best Results
The most obvious thing a person is looking for is the healthiest and weed resistant turf that money can buy. One of the best ways to do that is to ensure that one company is responsible for the results.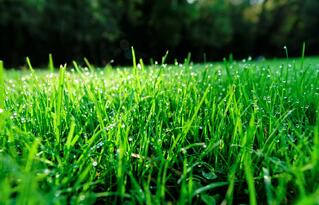 Keep the turf thick by aerating and seeding in the fall. Then make sure it's mowed at the right height each week, or as appropriate. Proper watering is a must. Choose a St. Louis lawn care program that includes irrigation maintenance or offers you tips for hand watering for smaller yards.
At Dowco we try to promote the "trifecta" of water, mowing, and feeding. If you have a company that covers the full spectrum of turf care services, you'll receive the best results.
Trust the Experts for Easy Maintenance
The timing of applications is such a critical aspect to a lush, healthy lawn. If you have the time to do your research and plan the days you'll feed and water your lawn – that's great! However many people would prefer to trust the experts who have a staff of Horticulturists to monitor and troubleshoot problems and answer questions along the way.
An expert lawn care company will use the newest and best products available, and rotate their use to prevent resistance from building up. This is a common standard practice for the seasoned pros, but a "do-it-yourselfer" may get comfortable buying the same product and the lawn will build a tolerance. It's also worth noting that some of the new products are available to licensed applicators only.
If you live in any of the cities below, then there's an obvious choice in a St. Louis Lawn Care Program. Our locally owned business can provide expert, all-inclusive services for you and your neighbors. Find out more by clicking the link below:
St. Louis, MO Lawn Care | Chesterfield, MO Lawn Care | Town & Country, MO Lawn Care | St. Albans, MO Lawn Care | Eureka, MO Lawn Care | Creve Coeur, MO Lawn Care | Wildwood, MO Lawn Care | Des Peres, MO Lawn Care | Glencoe, MO Lawn Care