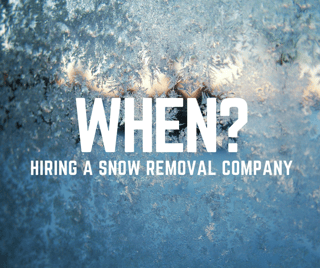 When it comes to snow and ice, proactive thinking is always best. The best way to cool off in the heat of the summer is to THINK SNOW! That's right… while most are enjoying pool parties, building sand castles, and hosting cookouts, residential snow removal companies are already in full-swing planning for the winter operations ahead.
By doing the snow contract legwork early, well before the white stuff flies, you will have time to gather estimates, make an educated decision and create a solid snow and ice management plan.
Here are 3 reasons why it's best to book your snow removal company early:


1. Secure Your Spot & Resources
Equipment allocation and salt supply are two battles that EVERY snow contractor faces EVERY year. Snow and ice removal calls for heavy-duty trucks, skid-steer loaders, and specialized hand-push tools.
As for salt, it is important that your provider has secured enough product to last the whole season. It is critical to know the snow removal company you chose is prepared and organized to handle your home's needs.

2. Better Visibility and Accessibility of Property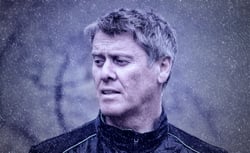 Contractors usually request a walk-through of the property prior to submitting their bid. Some might find it beneficial to do this both during the day and during the night to identify changes in visibility. If you wait until everything is covered in snow, identifying what needs clearing and/or special requirements is not as easy.
Some items around the driveway may need to be removed and/or relocated in order to avoid damage. Protect your property and your time by scheduling this pre-season appointment early!
3. More Time to Collect Multiple Bids
For any service, obtaining multiple bids is a smart choice. Not only does it allow for assessment of the best value of service, but it also provides multiple professionals' view points on how to do the service.
One contractor may see potential hazards differently than another. One may have a more diverse amount of equipment than another. If professional knowledge is power, then professional knowledge in numbers is higher power.
Hiring a residential snow removal company in general can be complex and challenging. When it comes to snow, the liability and responsibility are even greater than choosing a lawn and landscape company.
Most importantly, pay attention to the deadlines that the contractor provides you with and don't delay.
If you need a starting point, Dowco would be happy to help. Learn the questions to ask and things to look for in order to ensure you receive top quality professional services all winter long.
Request a quote and learn more about the Dowco Difference by clicking the link below!