We'd like to ask a huge favor of you... Could you take 1 minute, jump over to Google and review our business?
We want to attract more people like you to and one of the best ways we have found to do that is through Google reviews because it helps to rank us higher in Google searches and online.
If you do this for us, we will be greatly appreciative.
Check out the attachment below if you for step by step directions. It should only take about 5 minutes.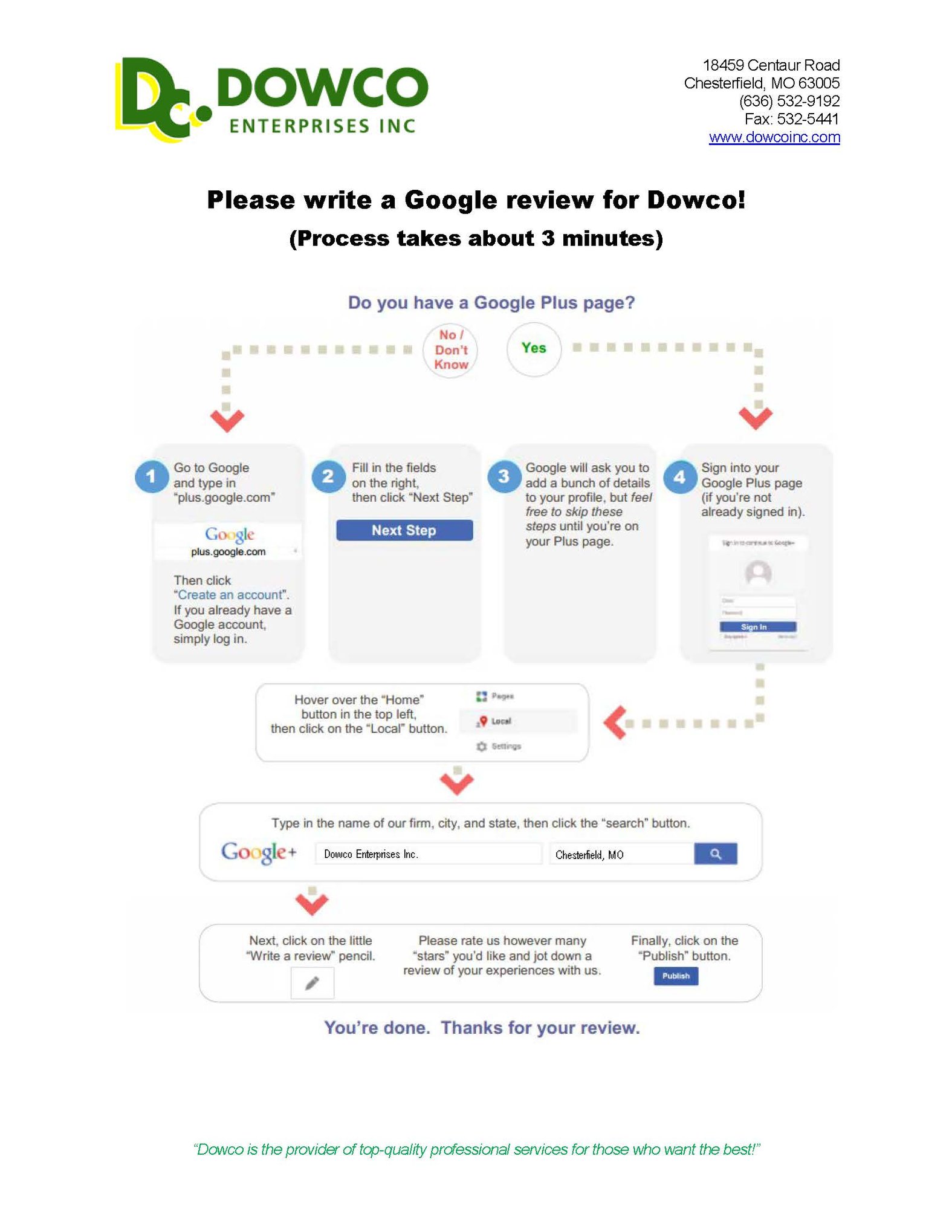 If you have any questions or trouble, please let us know!