A letter that we recently sent to our clients regarding an update about our current labor situation:
For almost forty years, Dowco has been providing exceptional services and management of exterior grounds in the St. Louis area. We take great pride in working alongside you, and alongside our team to provide these services. As you can imagine, running a small business has its unique challenges, some are expected, such as weather, yet some are unexpected, such as the economy.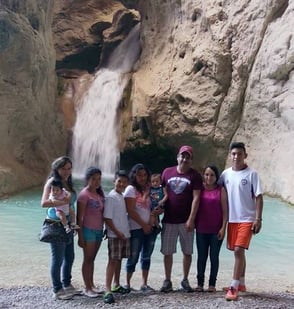 My goal in this letter is to be transparent and hopefully provide answers to a few questions, about a very unexpected issue that Dowco, and hundreds of other companies across the country were faced with this Spring.
So first, the transparency: Many of you know that Dowco was one of several companies that applied for temporary work visas and did not receive them. For over 15 years, our local, small business has provided peace of mind for 30 men and their families from Mexico. These guys aren't just workers or employees to us, they are our family. Many of our long-time clients see them that way too and you know them by name – Henry, Fili, David, Pepe, etc… A few of them were able to jump onto other company visas, but most are still in Mexico looking for ways to support their growing families. (Photo: Fili and his family in Mexico, February 2015)
Without our reliable work force, Dowco has been forced to make some tough decisions, as we take the promise of providing exceptional services and management of your properties very seriously. I sincerely apologize if you've experienced anything short of top quality results this spring. Our difficulty is that we have a lot of work to do and a limited amount of people to do it. And, we're working on it as our top priority.
We've outsourced quite a bit of our lawn mowing which has lightened our load tremendously and allowed us to focus internally on more skilled services. We're thankful for the subcontractor companies who stopped what they were doing to help us out, learn our systems, and become part of team Dowco with only a few days' notice before we started cutting grass! As of the date of this letter, everyone has been serviced once, and we're organizing the best way to combine our routes with the subcontractor's routes to make them most efficient, while keeping some consistency from last year. Please be patient with us, again, this is our highest priority.
We've been a proponent of the H2B visa program for years; however this program has become more difficult to rely upon, forcing us to change our strategic planning. This is a year of transition, and we are up to the challenge. We have succeeded in the past by solving problems, and this is no different.
We partnered with a local company Jubilee Services (Photo: Jubilee employees) that is making a difference in the lives of men who have very few opportunities. Jubilee exists to develop outstanding men of character by guiding them and giving them an outlet to be successful. These men show up at Dowco every day ready to work with positive, can-do attitudes and we couldn't be more grateful to have them on our team.
Now for a few answers… The million dollar question is, "WHEN?" If you're wondering when your mow day will be, when your mulch will be done, or when we have you scheduled for a project, here's the truth, it depends. As much as we would love to make you a promise, we simply don't want to break our word. Sometimes that's the best thing and only thing you have left to stand on. That said, we understand if you find alternative solutions to make things happen faster for you.
One component that shows the character of a company is how they hold up in times of turbulence, and this is ours. Prospects have called us looking for a quote and said their old provider either never showed up, sent letters saying they were no longer going to cut grass, and some just don't answer the phone. At Dowco, you can always expect a returned phone call, a live voice on the phone and a response to an email. While we may not have an answer (or the one that you want) we will always do our best to accommodate your requests and field your concerns.
Dowco is beefing up our training program to ensure that we consistently provide quality service to you no matter who you have on site. Our salespeople have refocused their priorities from looking at new work to training and employee recruitment. We're utilizing technology to compile videos of helpful safety and training tips. And employee retention is at the forefront of our vision.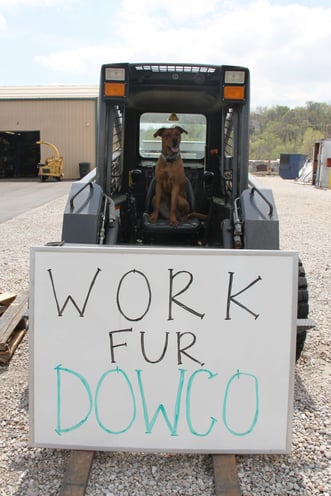 We are scouring every avenue possible to recruit talented team members. We're advertising our career opportunities on multiple online sources in Spanish and in English. We're also promoting word of mouth by offering referral bonuses. We will put a $100 credit on your account for every new hire you send our way and we've had a few clients take advantage of this already.
The changes that we are making do impact you and hence the purpose of this letter. Typing this letter is one of the hardest things I've had to do professionally and it's a terrible feeling to say 'no' and let people down on the phone or via email.
I want to personally thank each one of you that took the time to provide compassionate support to us. We sincerely appreciate your business as well as your patience as we work through the transition.
Dowco and I are always a telephone call (636-532-9192) or an email away (kelly@dowcoinc.com), so please reach out if you have any questions, concerns, suggestions or comments.
Sincerely,
Kelly Dowell
Business Developer
Our Dowco Team - April 2015!