Check out these before & after photos from a Dowco client who moved into the area from out of state.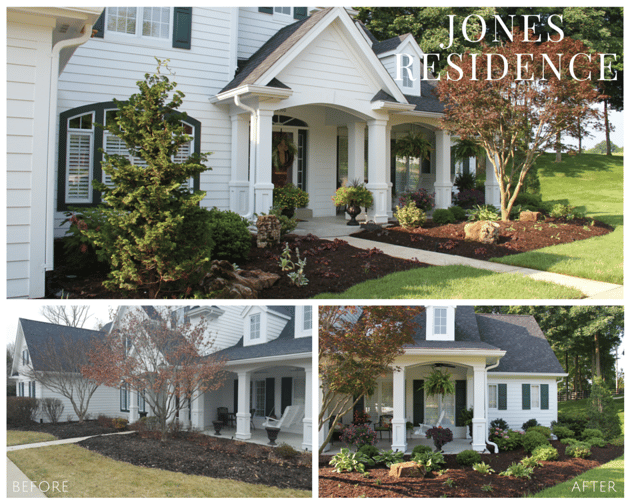 He was used to having a really nice, manicured landscaping, but just needed something fresh and exciting!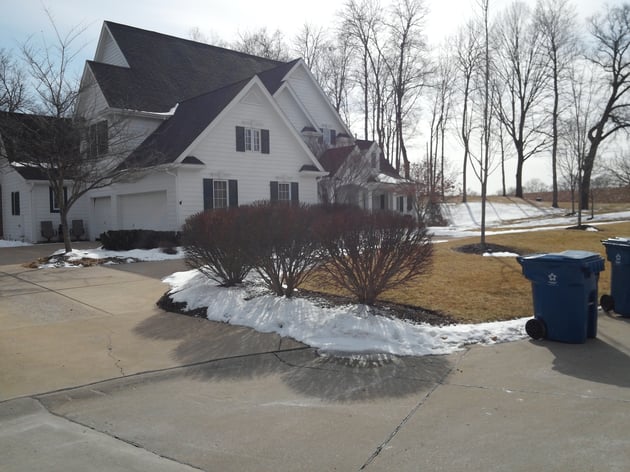 (Before)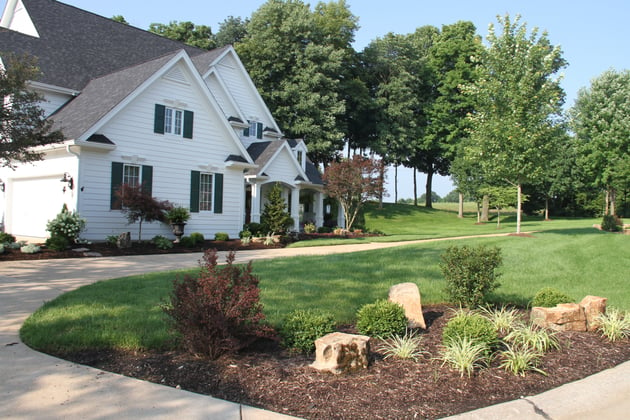 (After)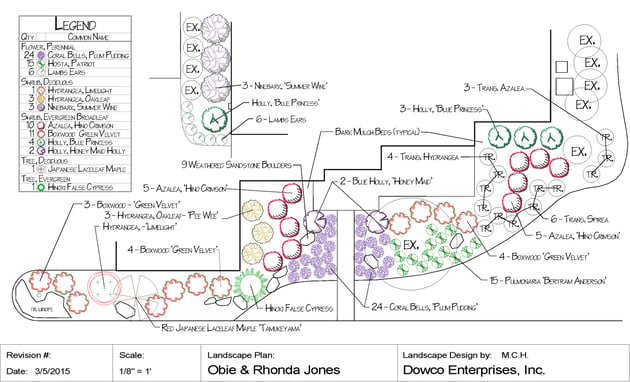 (Before)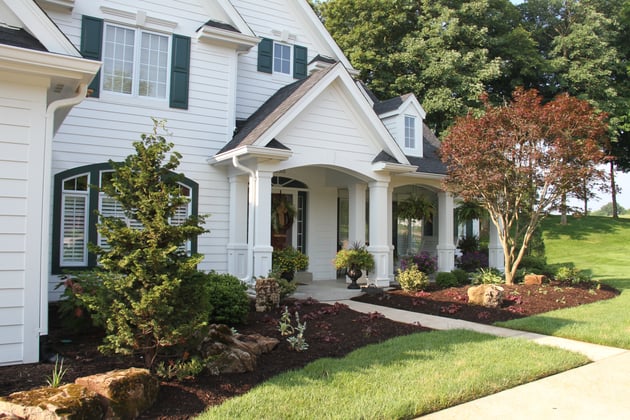 (After)
Our designer, Matt Hagemann, asked a lot of questions to find out about Mr. Jones' tastes & preferences and discovered that he wanted to incorporate some boulders in the front yard as well as remove some of the large overgrown maple trees that were blocking the house.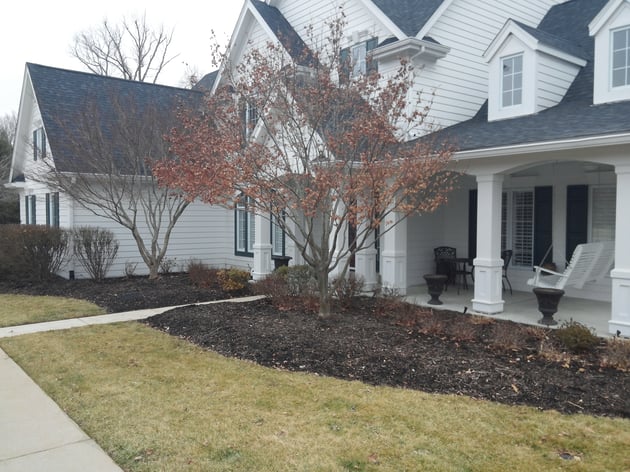 (Before)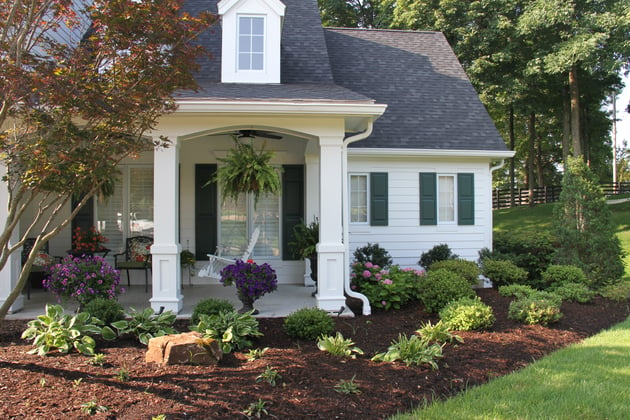 (After)
The Joneses also love sitting outside and enjoying their outdoor space & the front landscaping job designed and installed by Dowco gives them beauty to enjoy with 4-season color interest!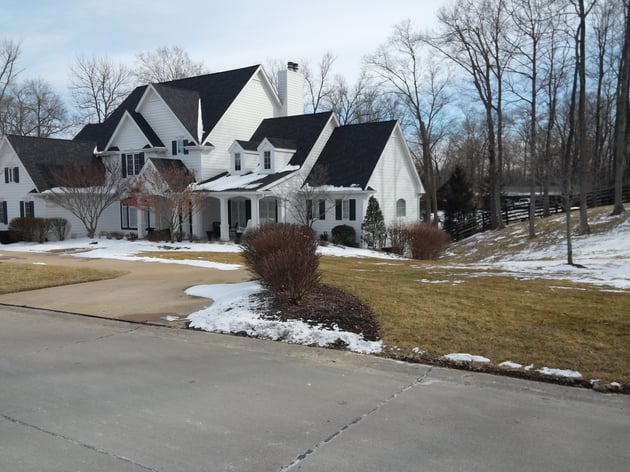 (Before)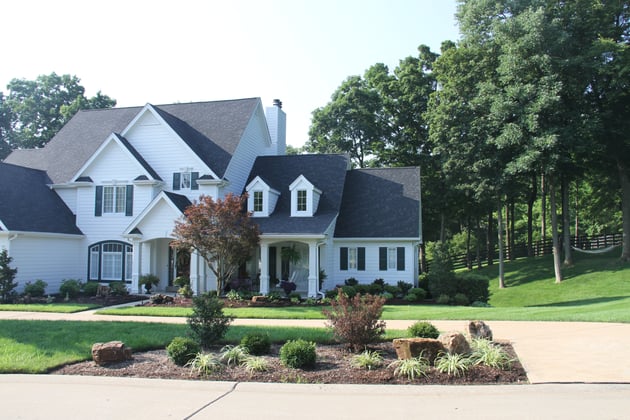 (After)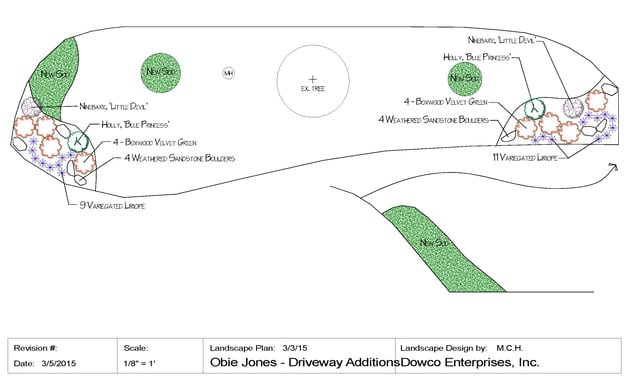 If you would love to call a lawn and landscaping like this your home, contact Dowco! Our expert horticulturists would love to help you dream it up and bring it to life!
Work in Progress Photos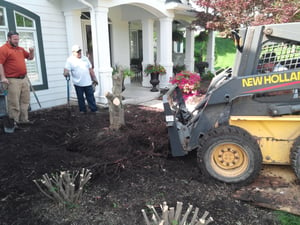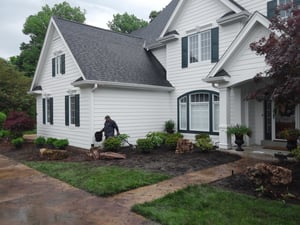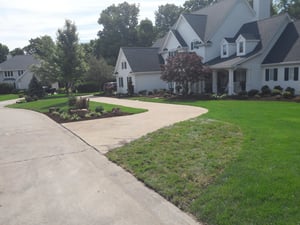 RELATED ARTICLES:
4 Ways to Cure "Spring Landscape Envy" for Every St. Louis Homeowner
Landscaping Service in Chesterfield MO: Rainwater Solution
Spring Lawn & Landscaping Mistakes
St. Louis Lawn & Landscaping Challenges