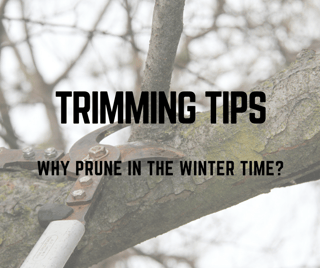 TJ and Matt help to explain a few of the reasons Dowco performs winter trimming and pruning for our clients.
In the winter time, there is a lot less pressure from disease and insects so it allows us to be more aggressive with REDUCTION pruning. It also gives us the ability to see the structure of the tree without the foliage to get a better idea of what's going on inside for CORRECTIVE pruning. Winter is the only time for REJUVENATION pruning because it allows the plant to heal its wounds and grow back more effectively than during the warm seasons.
This video shows you what to look for on your property as well as the type of common trees and shrubs that require winter pruning.
Want to learn more? Check out this recent article: